I'm not really sure what all I'm supposed to do with a blog since this is the only forum I'm on that has one. I'm assuming it's no different than having a build thread on another forum though. So this will be my first entry, and will be a little bit of history about myself and what I've done to my truck. By the way, I'm 22 and my name is Phil. I'm a moderator on S10forum.com and I know my way around a vehicle, especially the electrical side.
SO here it goes, I picked up my 2011 Silverado last August, about a week or two before Labor Day Weekend. It was pretty much a Work Truck with options, it has the LS decor package, so chrome wheels, chrome/painted front, cruise, power mirrors/locks/windows but it still has rubber floor (I prefer) and just a basic am/fm radio. It's a rare combination being a red work truck, it's a Single Cab long bed.
Now, I got this truck because I am in college for Mechanical Engineering, I go to Kettering University which is a full time co-op school. I work 6 months out of the year and go to school the other three, but it's broken up into 3 month semesters, so every other I swap between school and work. I go to school in Flint MI, but my co-op is Houston TX. Therefore I put a lot of miles on my vehicle. My first vehicle was a 1994 Chevrolet S10, I love that truck and I drove it until I got my Silverado. Basically I started college in July of 2008, my s10 had 80,000 miles on it, and now it has 156K and doesn't run very well, needs a new engine pretty much. So my parents decided it was just better to get a new vehicle since I drive a ton. My silverado had 30 miles on it when it was purchased, and now is has 21K on it, less than 9 months later.
Alright, back to the truck. It was basic, but it had what I wanted most, cruise, A/C, and power windows/locks. I wish it had a manual transmission though.....but that's impossible.
My first upgrade was the DIC.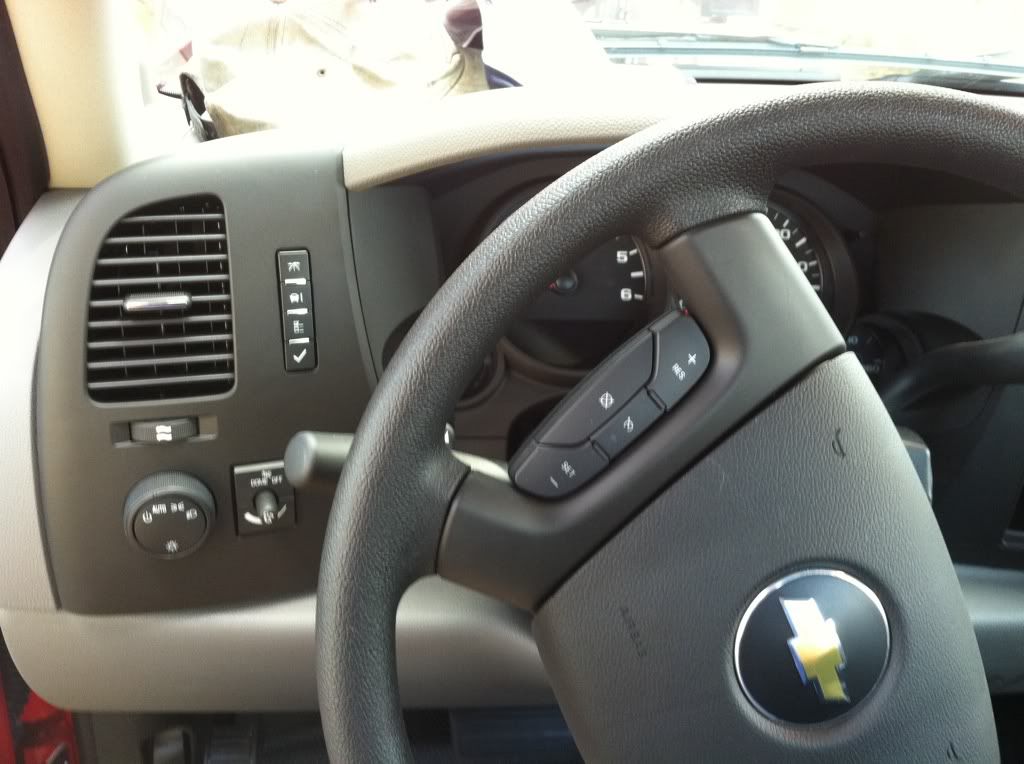 Next I wanted a better radio.
So I bought this at a local audio shop in Flint. OEM brand new. $180.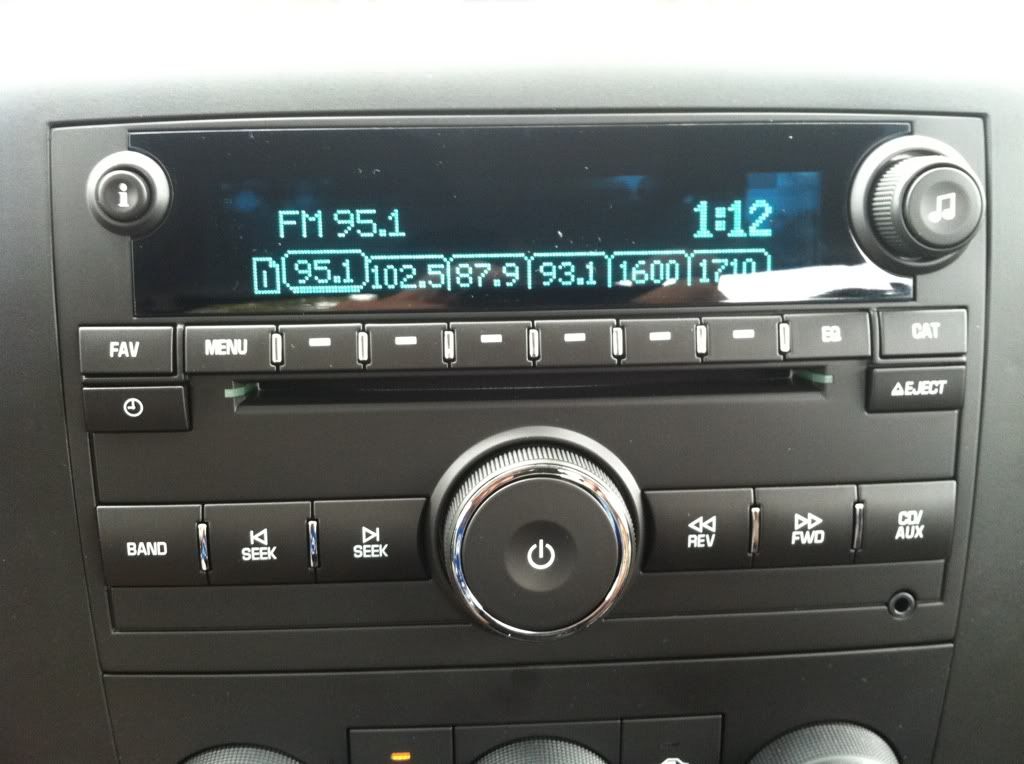 My old S10 had a Tonneau cover, so I wanted one on my new truck as well. I bought it used for a great price, $220.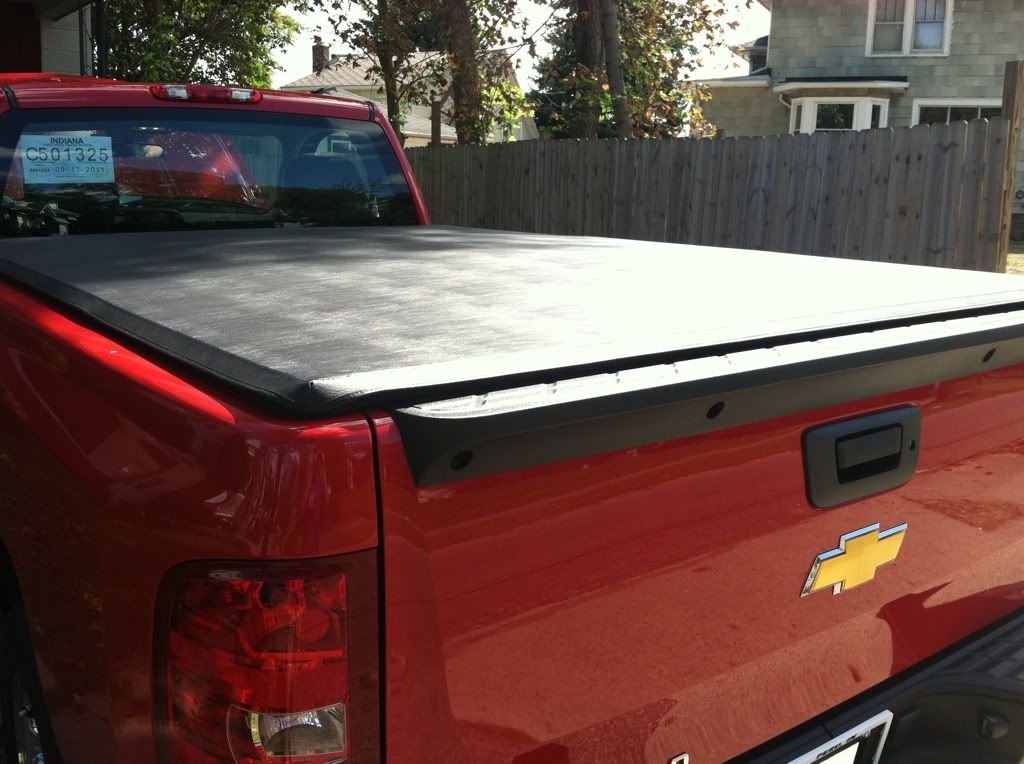 I also bought tow hooks (no pics) and bought a hitch for the rear. Picked up a OEM trailer plug as well.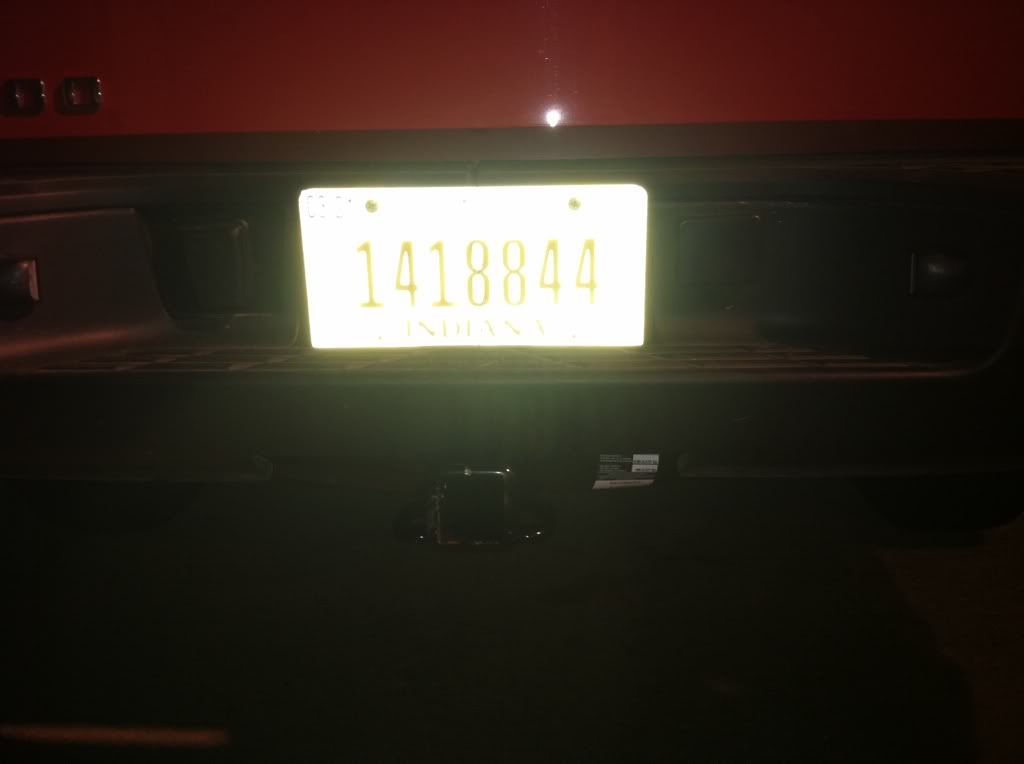 Down in Houston, I never cared for the basic mirrors, blind spot mirrors were a must, especially since Houston has a lot of small cars and a ton of traffic.....well, that didn't cut it and so I picked up a set of full power tow mirros with signals. They were $140 for the set locally. I love the looks of tow mirrors!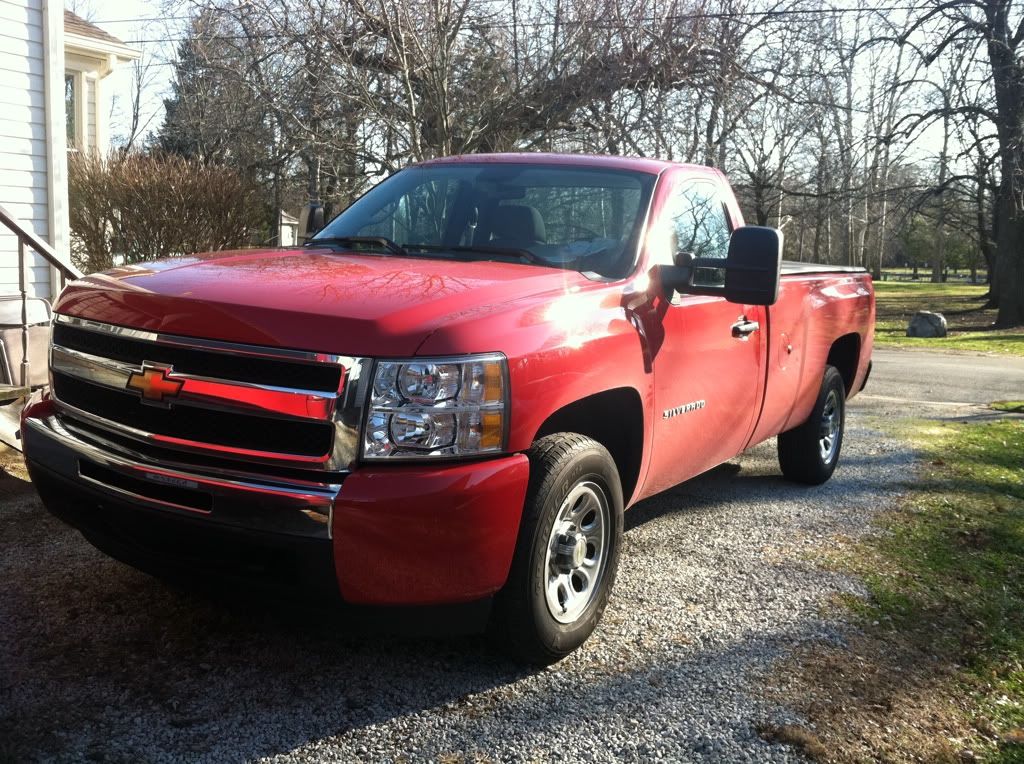 I hated the center console without storage, so I upgraded to a LT console, and gave my old seat to my dad for his 99 extended cab that didn't have a foldable center seat. It was a nice upgrade for both of us. I don't have any pictures of it off hand though. In the near future I need to just go around and photograph/document every modification I've done.
Well, I read about the GM cargo management system, but couldn't afford it, so I watched ebay and craigslist like a hawk, after about 3-4 months, I found what I wanted. I bought the rails first, then the two small boxes and finally the large box. The large box was an ebay auction, paid $160 shipped for it and it came with rails...sold the rails for $150.
Next came the fender flares, I like the looks of them personally.
I bought and installed the OEM transmission cooler, I do plan to tow a few things and I think every auto should have a real cooler, not the integrated radiator crap.
And now I'm just enjoying my truck down in Texas.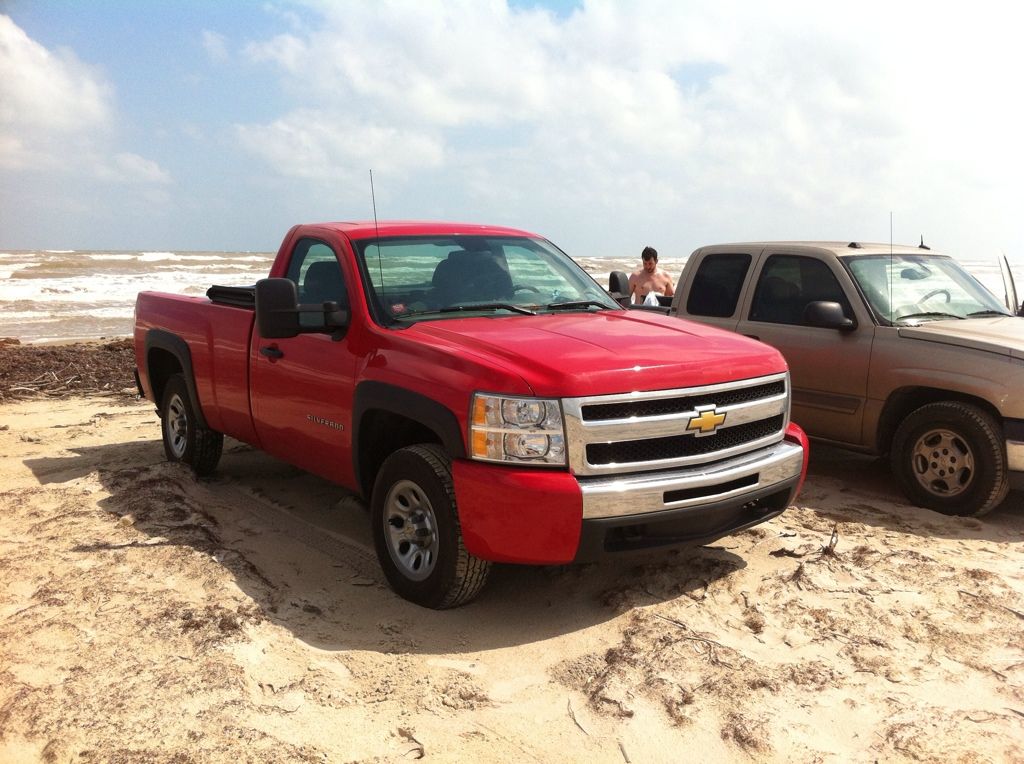 I'm still waiting to install the OEM fogs, I picked up a set of Chrome end caps for fogs and I have the OEM fogs, I plan on modding them to use an 880 bulb and my own wiring harness. I already have the switch for them. Maybe within a couple...
[ Read more... ]