Well, I was unhappy with how the BFG A/T KO tires rode and they were very unnecessary since they were load E tires and I rarely do any towing or hauling. I initially was looking for something in load C or D, but they were hard to come by...especially in anything bigger than a 32" tire. I probably changed my mind about 5-6 times.
Tires I considered were:
-Cooper STT (They were available in load C...and I was really wanting something for LOOKS over function. I actually ordered these but ended up canceling that order.)
-Cooper AT3 (available in load C and P-metric)
-Hankook ATM RF10
-General Grabber AT2
-Nitto Terra Grapplers
-Michelin LTX M/S2
Finally settled on some Michelin LTX A/T2s in the p-metric. Overall, I'm happy with the ride improvement. They ran me a pretty penny and sounds like they'll last awhile (which, really isn't a huge concern for me since I change vehicles every year or two). They don't look as agressive as what I really wanted...but, in the end, it was more about function over fashion. They are 275/65/18. I got them from discount tire after they price matched a price I found off of onlinetires.com. Michelin has a $70 rebate right now, too.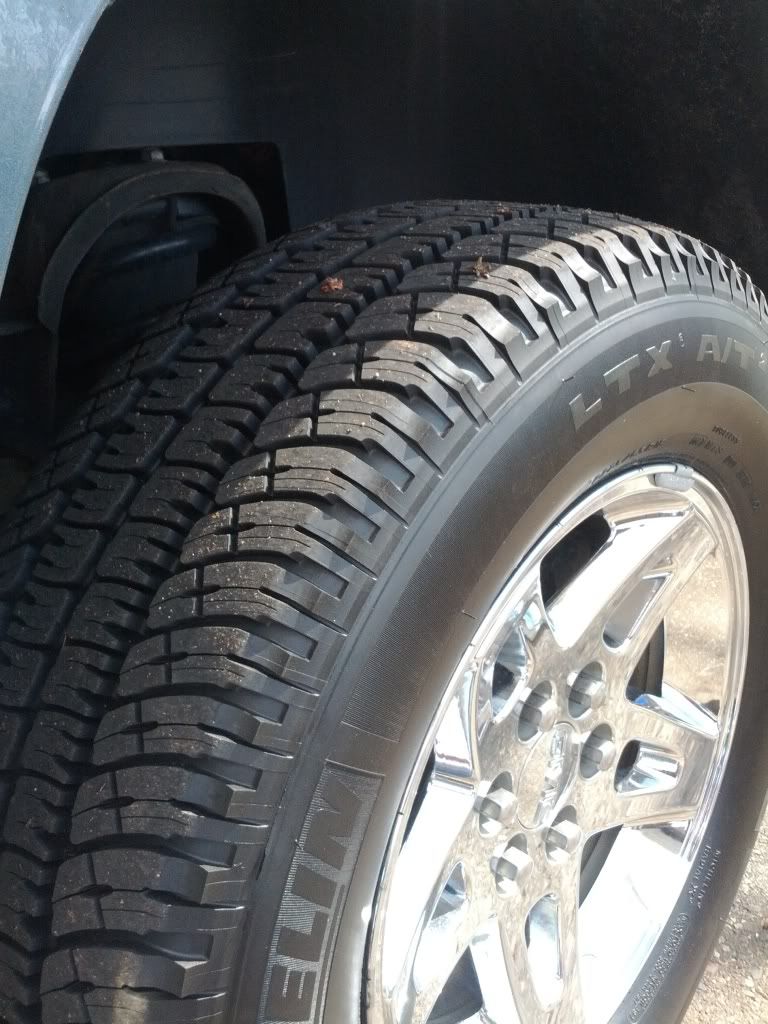 Pictures: