I sprayed my truck the day after i bought it. I did the two bow ties and the bow ties on my rims.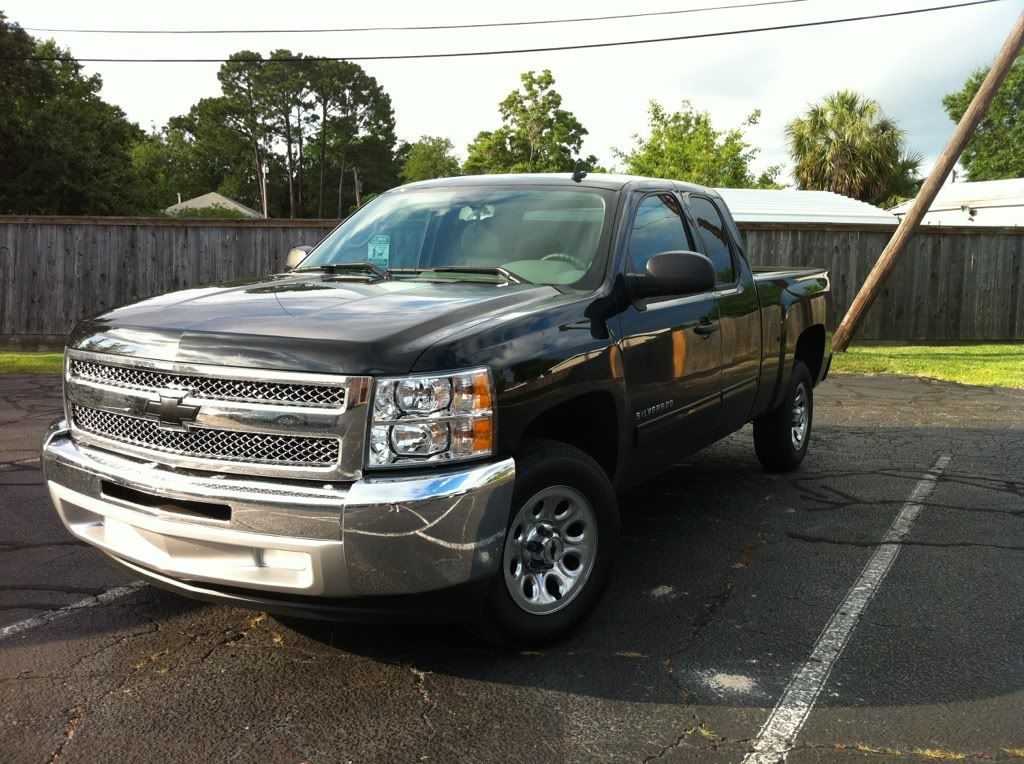 I taped off with a small light of gold to put a gold line around the emblems.
Please excuse how dirty she is. My plans are to plasidip all of the chrome. (I hate Chrome) and I'm also going to plastidip the rims and leave the center caps chrome, police style since I'm in law enforcement. at least until i get new rims.