Snagged some leathers that came off a Tahoe so i put them in and i love them so far...that cloth is gay, and stained with sweat and water etc.
Thought i'd take some pics just to make it easier for anyone else attempting this in the future.
Start with your ugly old cloth.
4 inverted torx bolts release the seats and a
T-45
releases the seatbelt bolt...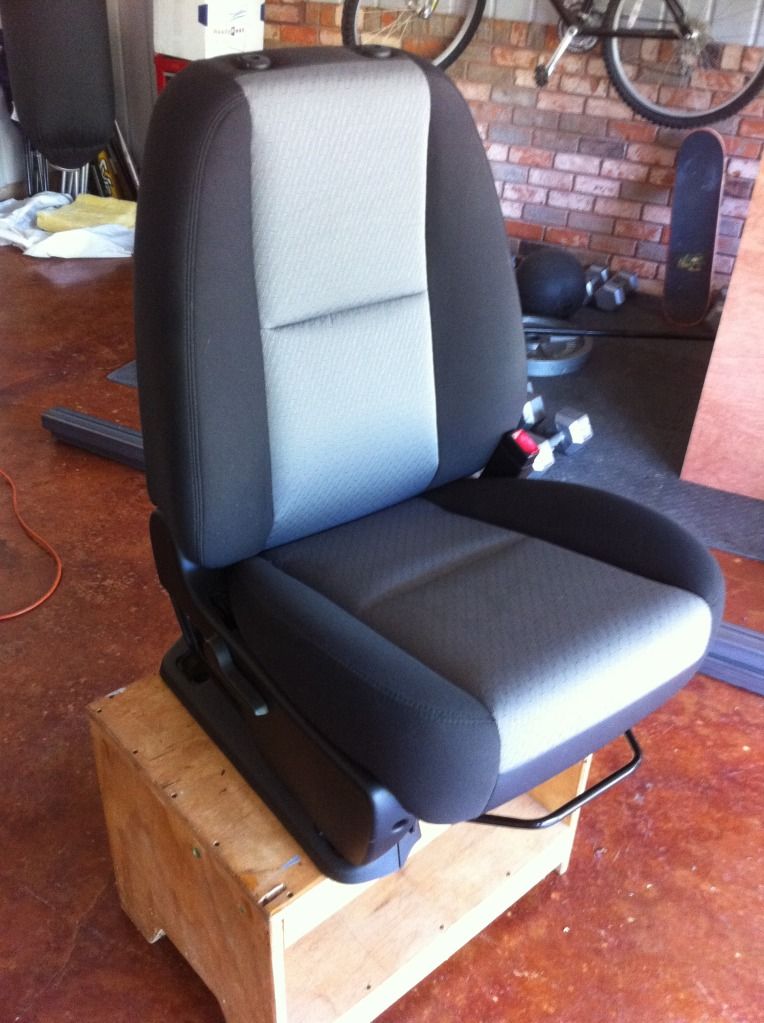 Pop this panel to see the seatbelt bolt
Start at the back...you must pull the plastic panel off...i dont know how EC/CC backs look but RC have solid plastic piece, no fancy magazine holders etc..
I just pushed it down to release these 2 top clips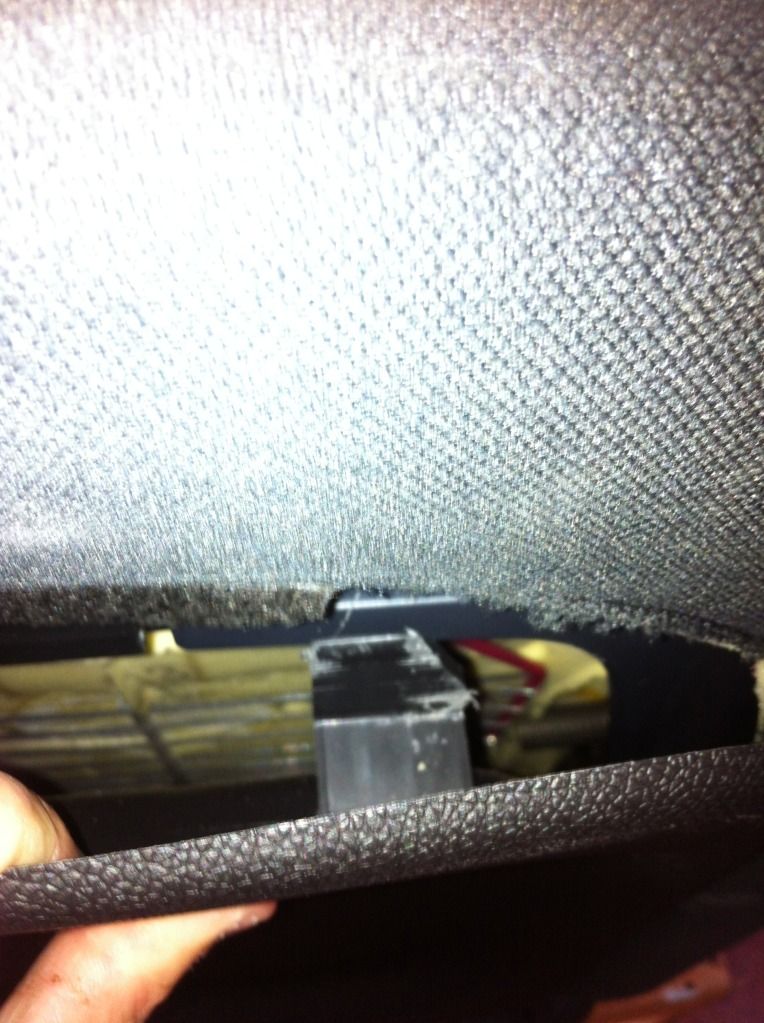 Slide the screwdriver in the slot and pull back on plastic to help you see the remaining clips...a little wiggling and they should pop right off and the panel will come loose.
I dont have headrests so you're gonna want to pull those off...stick something in this little hole and push them up and off..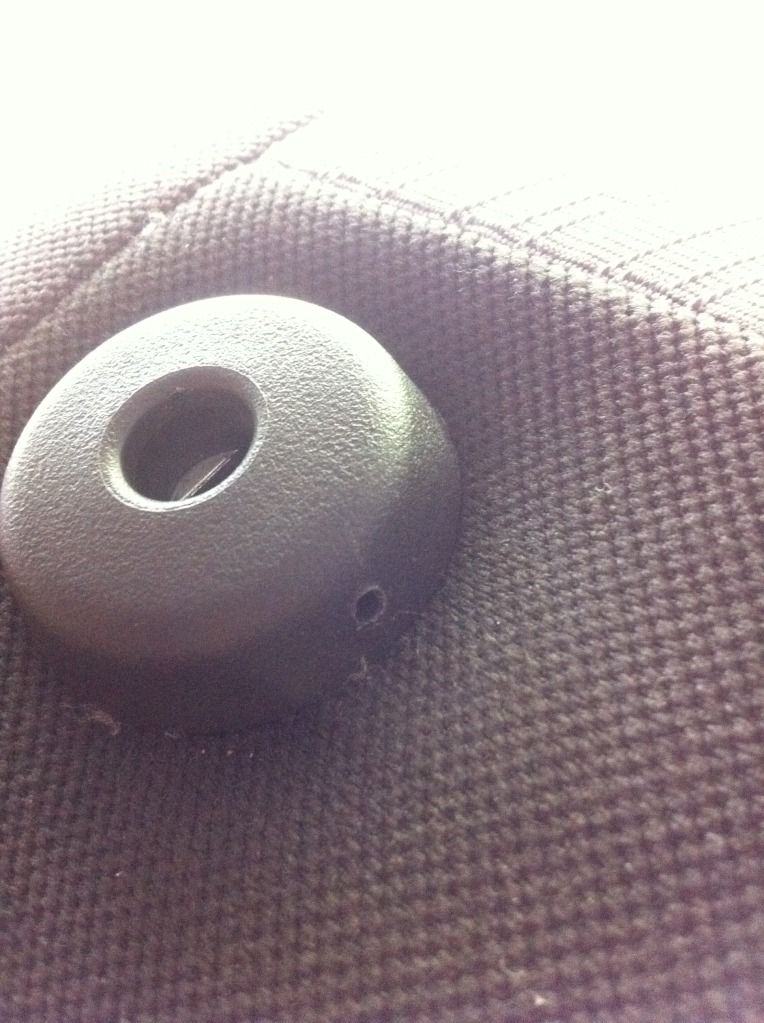 Next is pulling the headrest mounts out....1st one came out fine on both seats but the 2nd one was hard...squeeze with pliers and cuss for about 5 minutes and they will pop free through the top of the seat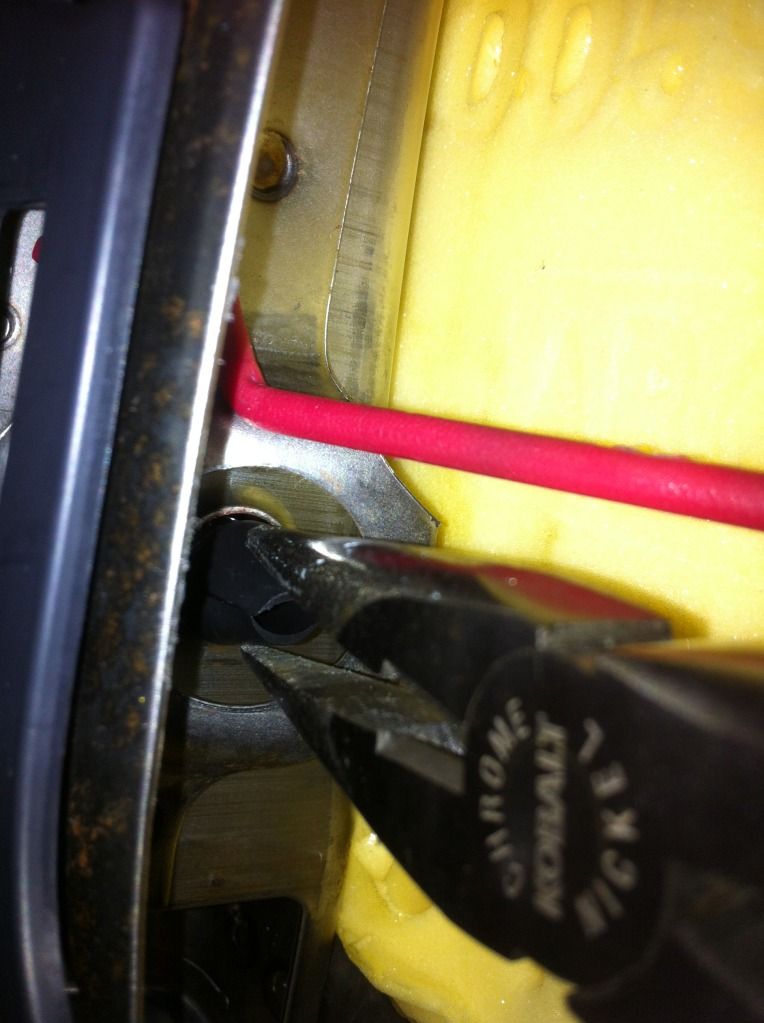 Back panel open
Make sure to unclip these which are under the seat where the top and bottom meet...
Unclip all your top seats clips and pull it out a little.
Here is just got all the sides loose and took it off the shoudlers etc..
Have fun with these orange devils...dont rip them with your big fingers or your new cover wont snap it...gently pry them apart to release the blue plastic.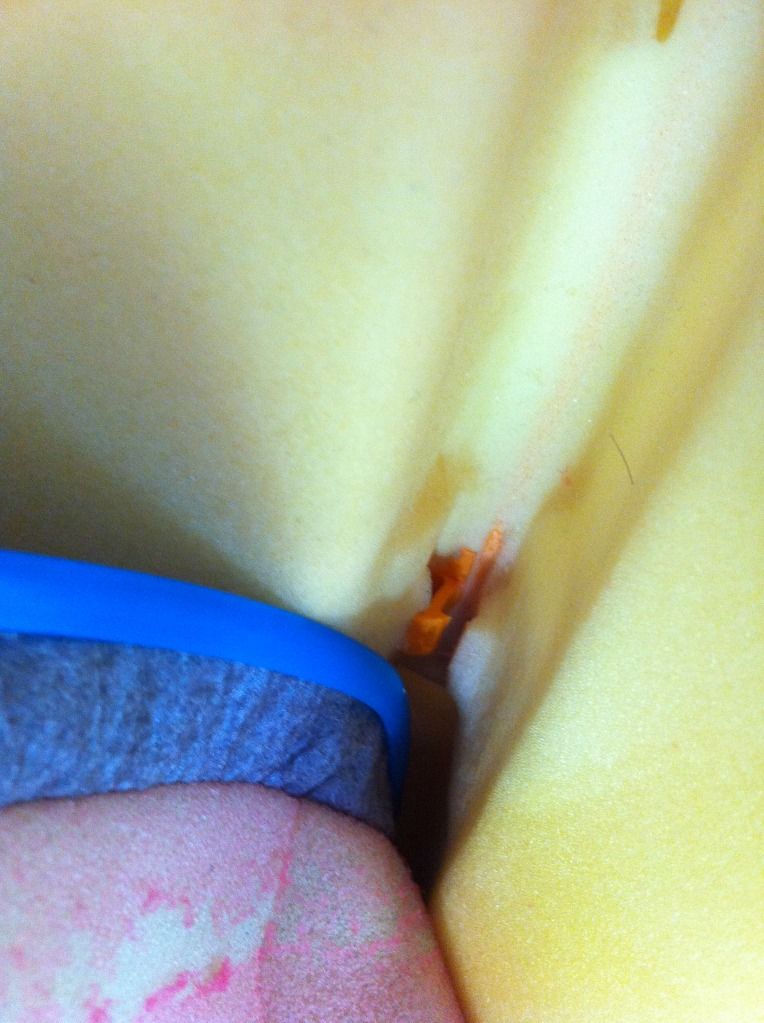 Say bye to cloth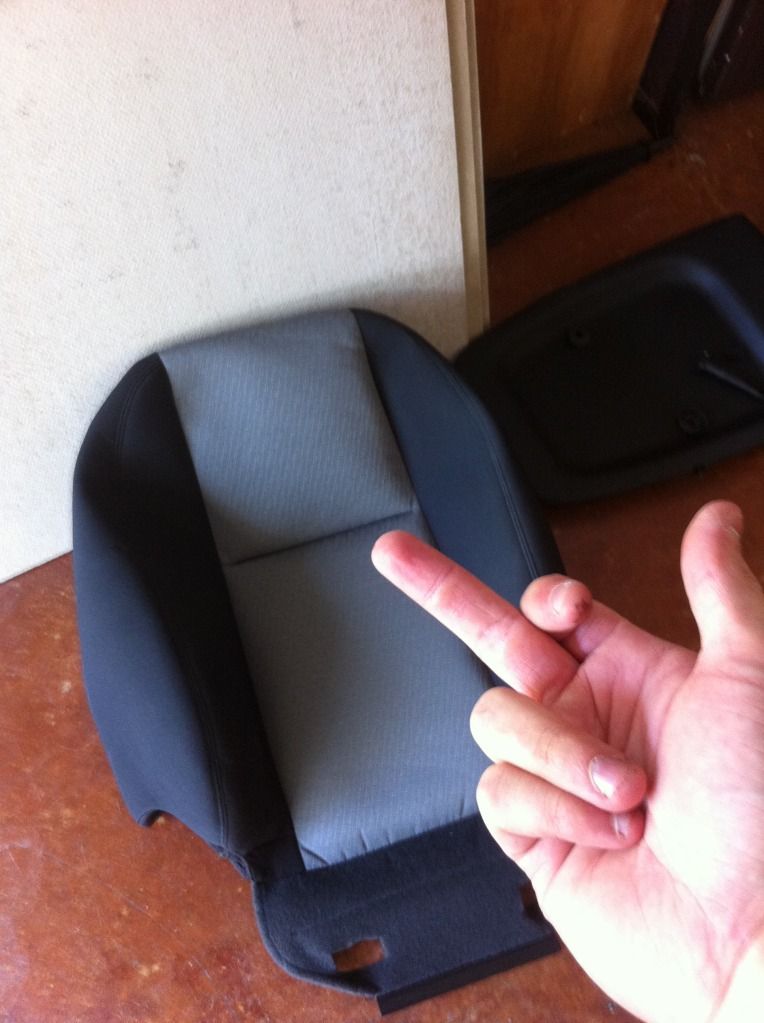 New stuff
Flip seat upside down to start on bottom now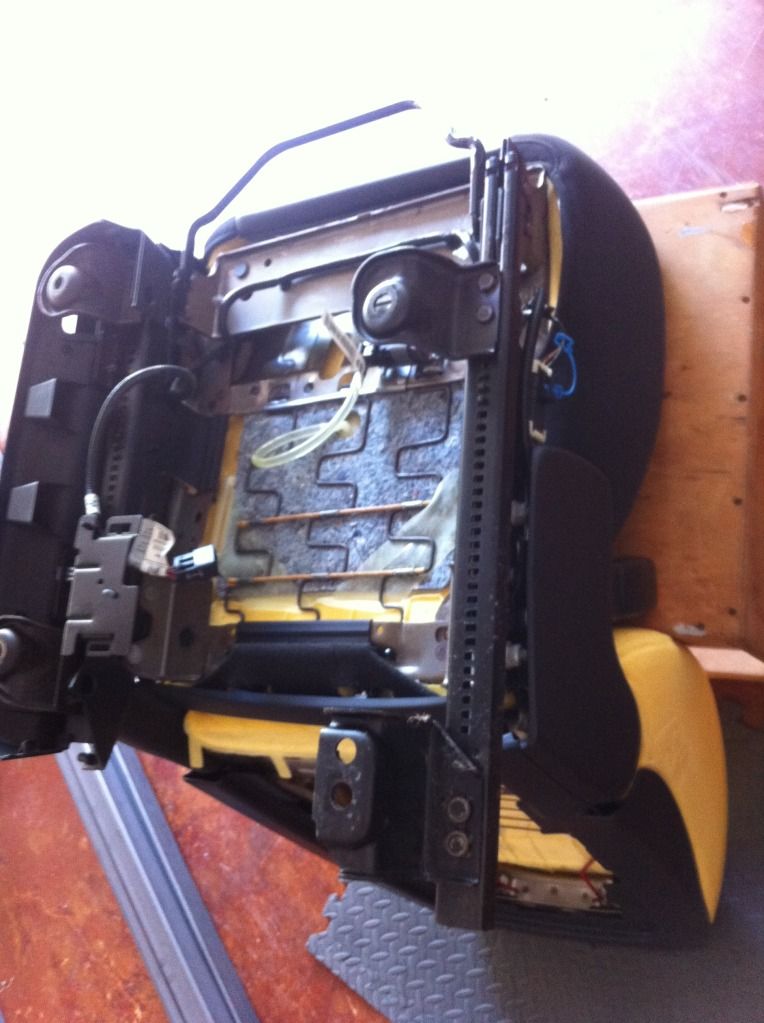 Screwdriver or any tool can be used to help pull these bottom clips off...i did the 2 sides and the front and then pulled seat cover off then pull the back part off cuz it was too tight for me to pull off at first..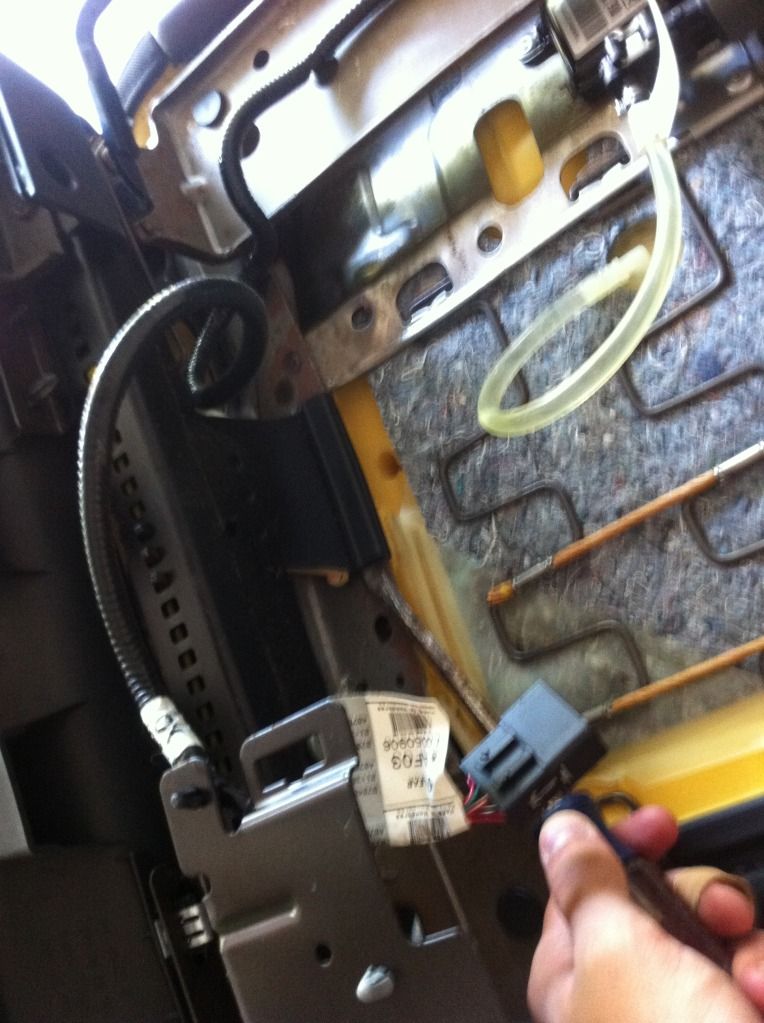 Got the 2 sides and front first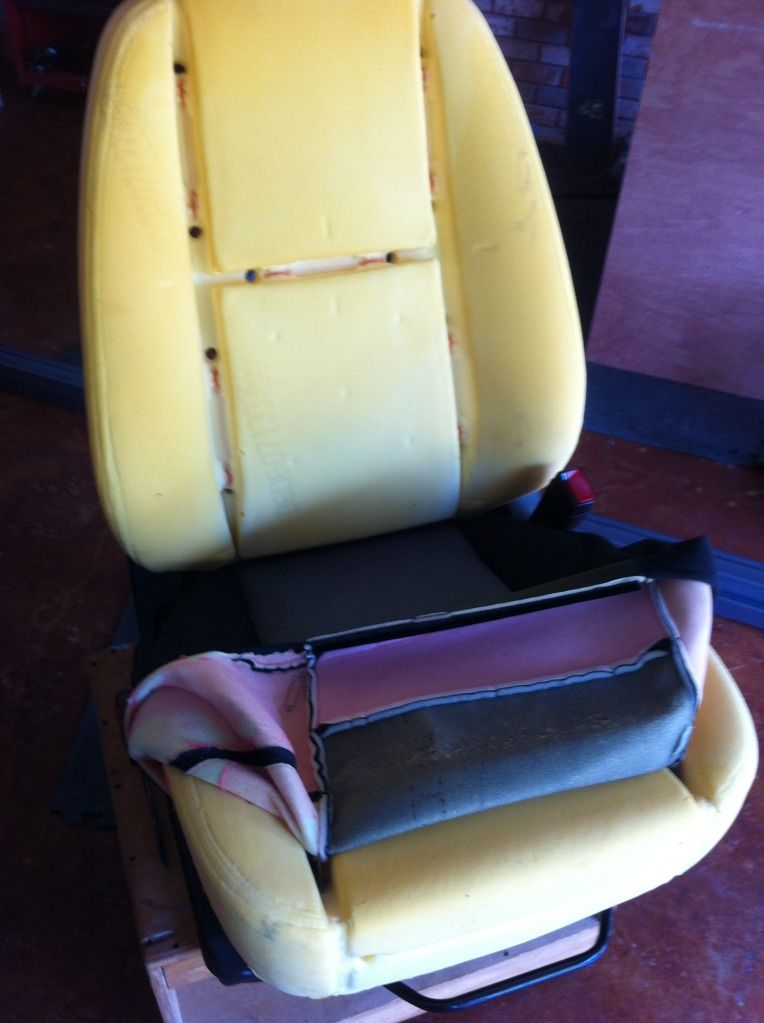 Then got the last one and pulled the stuff off
Get your new stuff and put it inside out...start clipping in the little orange clips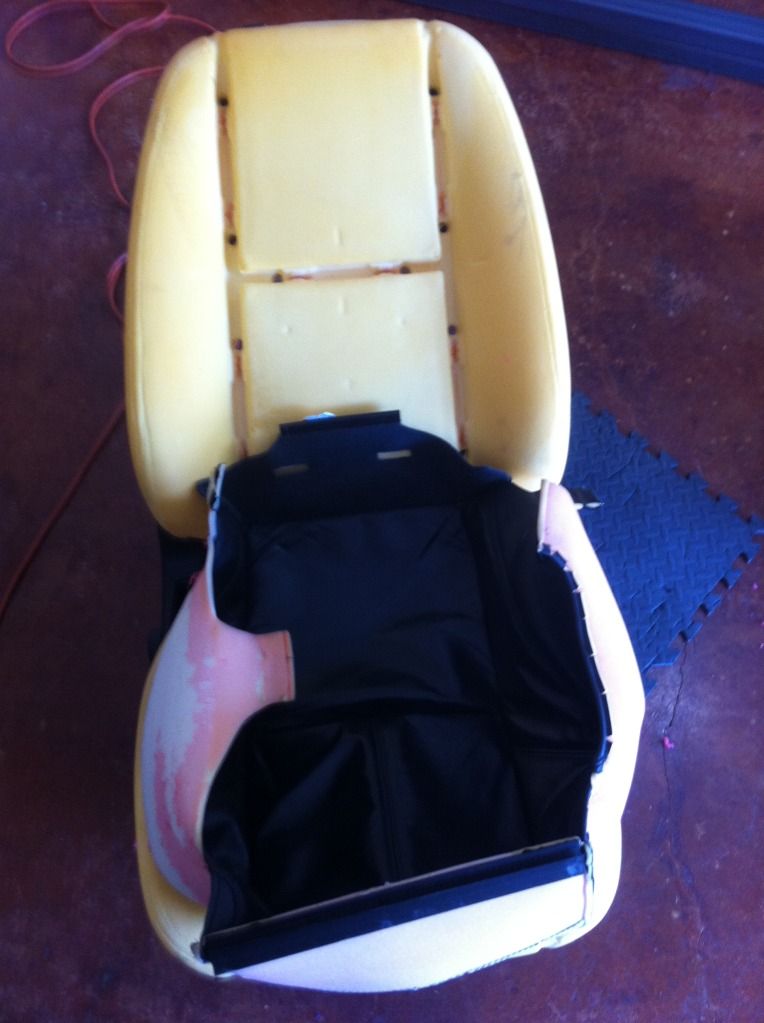 Once you clip em all pull the back clip through the seat and then clip all bottom clips etc
Make it nice and tight, punch out any wrinkles and work it till you like it...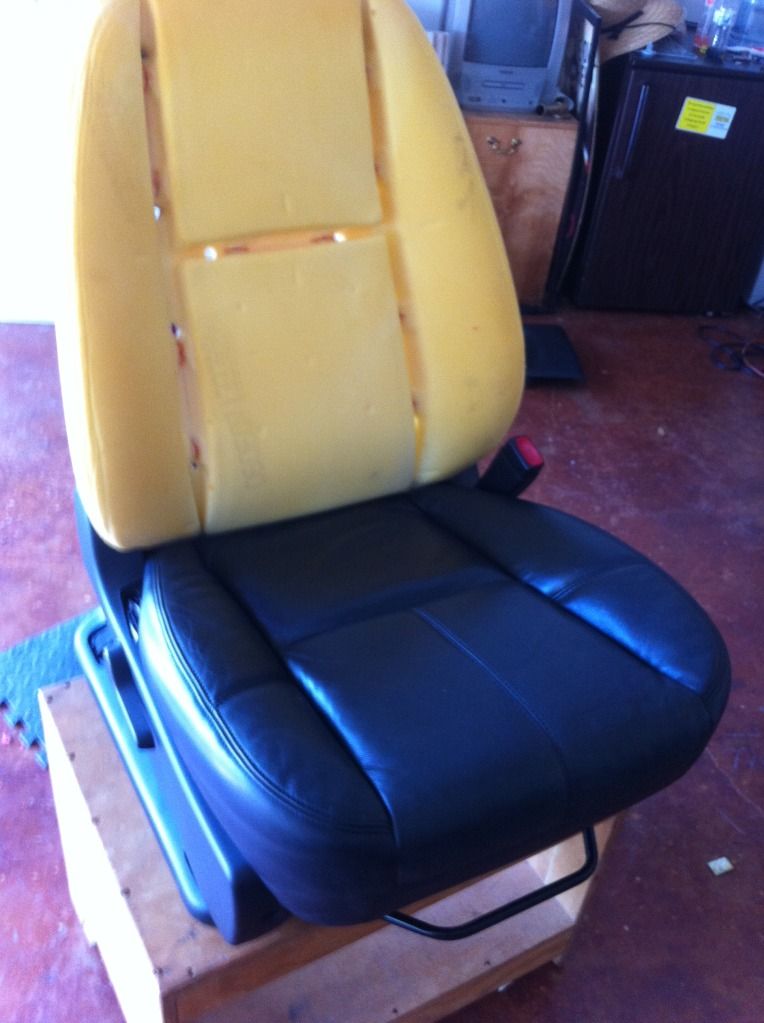 Same with top, start inside out
Have more fun with orange clips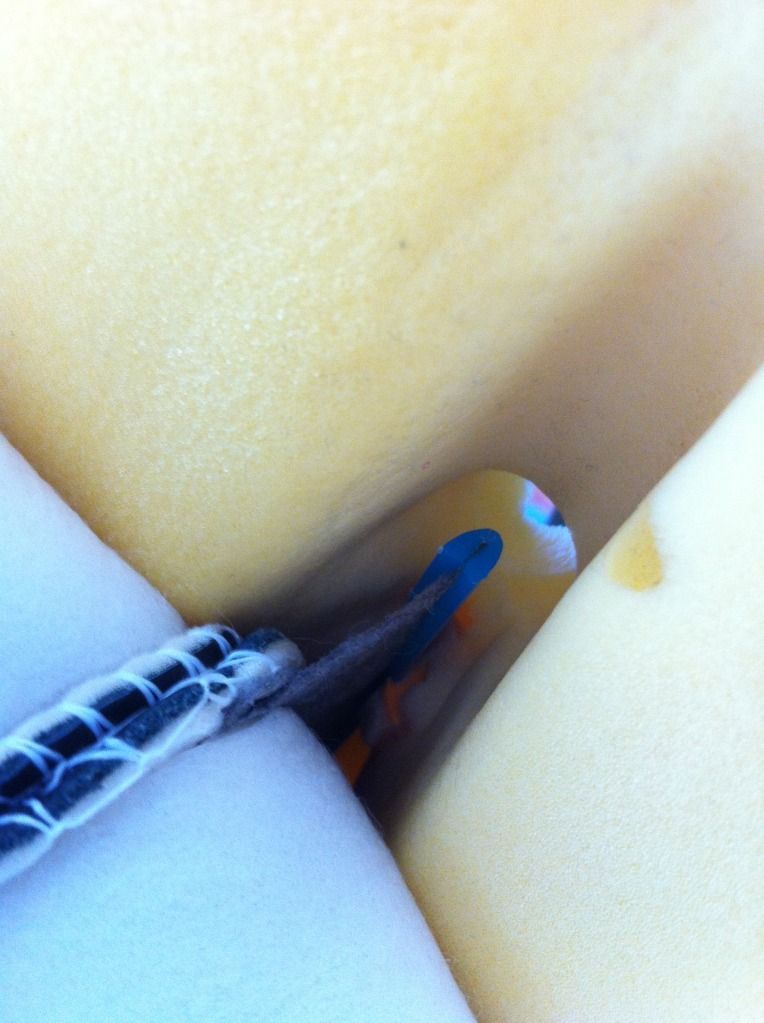 Work your way up, snap all orange clips in and then start to work the shoulders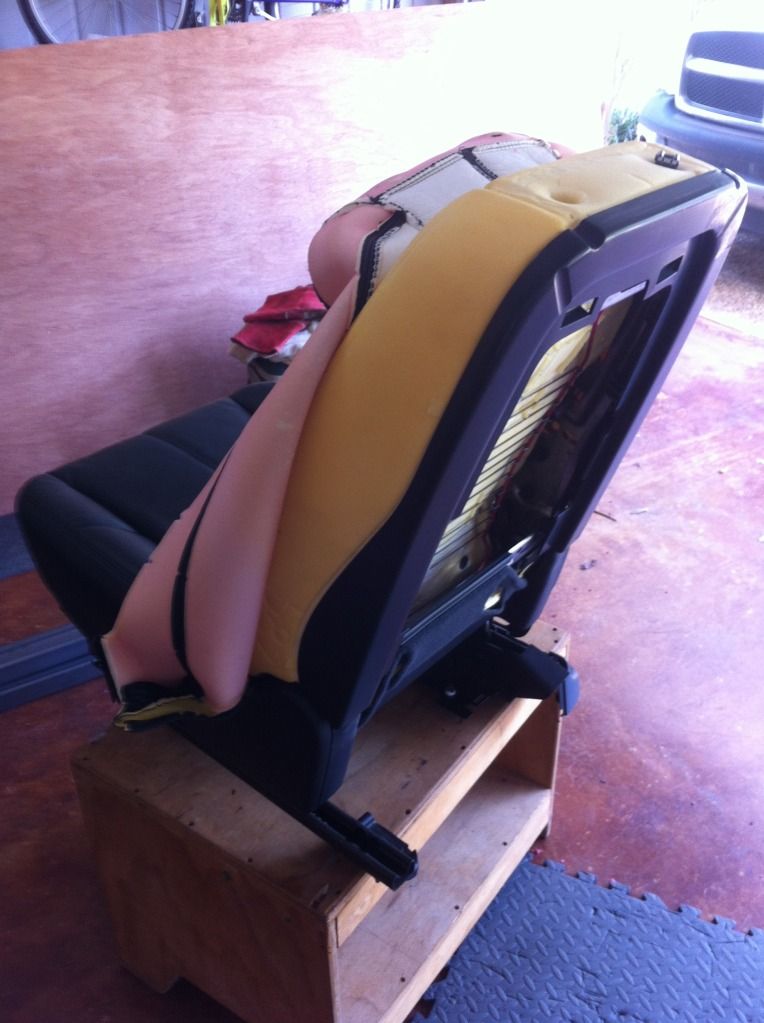 Get it over the shoulders and snap clips back on...
**Might need someone to sit on cushion or push the foam in and compress it to help you snap some clips in**
Put mounts back in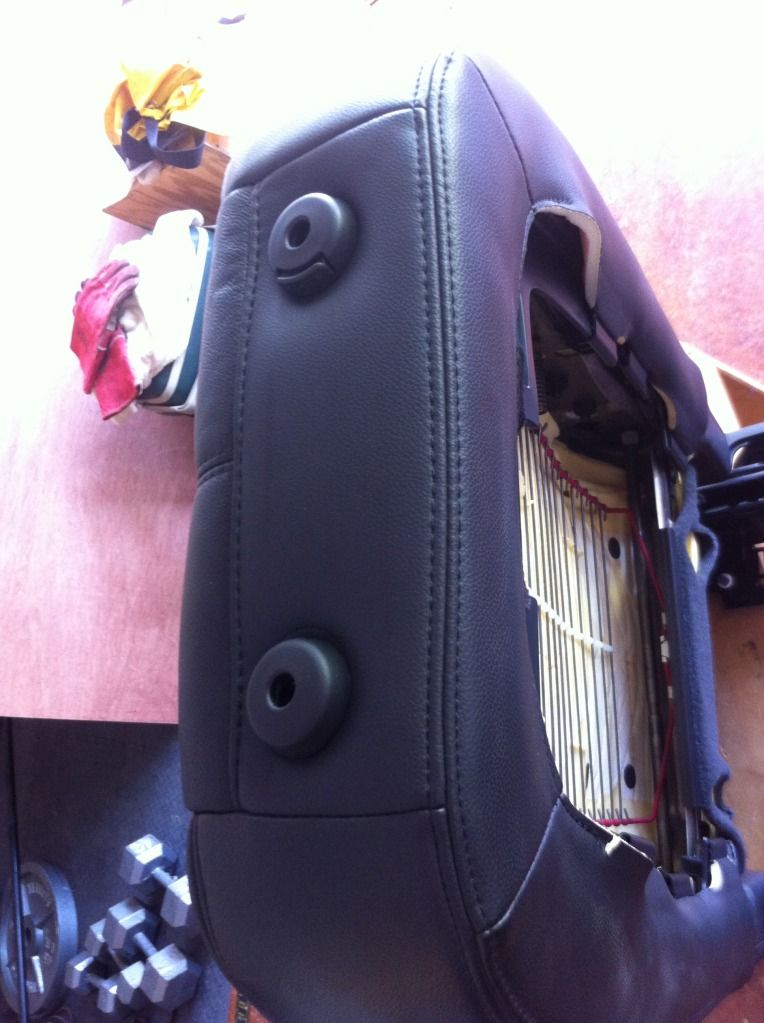 Attach black plastic back on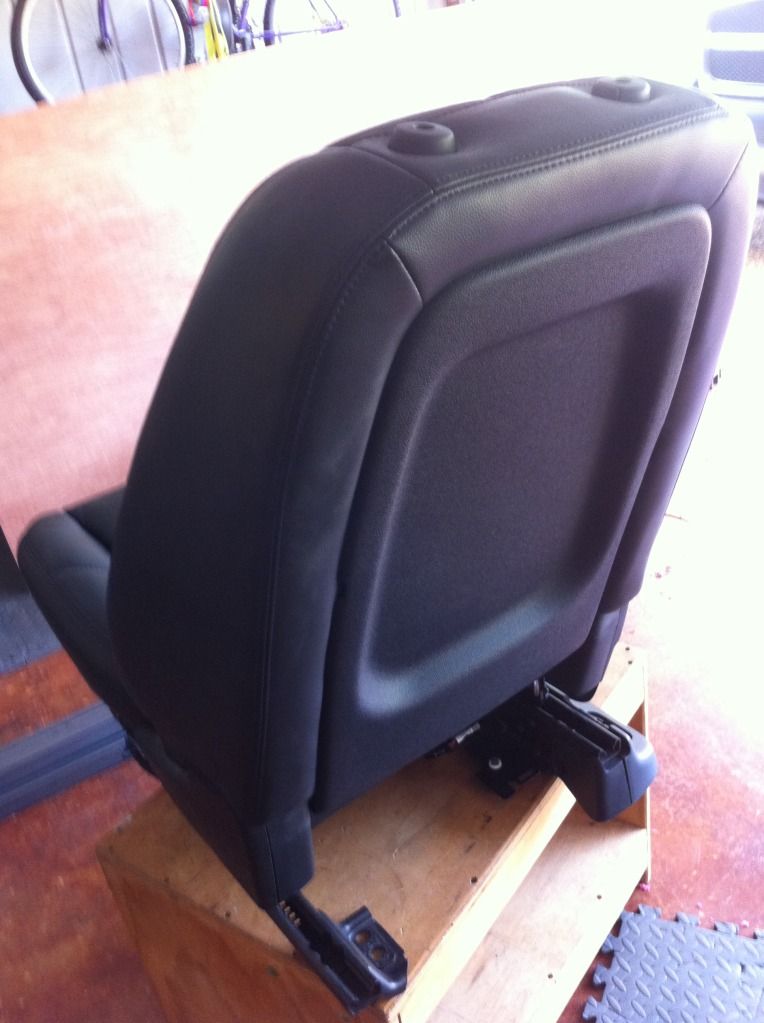 Enjoy your fancy, rich people seats