I just purchased a product called White Night. They are rear facing lights that mount over the trailer hitch which plug into the factory 7 pin connector. While installing this I found out that from the factory the 7pin connector does not have the constant 12v connected. This is often used for trailers that would have lights inside or other accessories. This "How To" will show you were this wire is located and what is needed to get power to the 7pin connector.
Open the hood of the truck and locate the wire under the master brake cylinder. It will be sticking out and taped up up with electrical tape. Remove the tape and pull the wire free.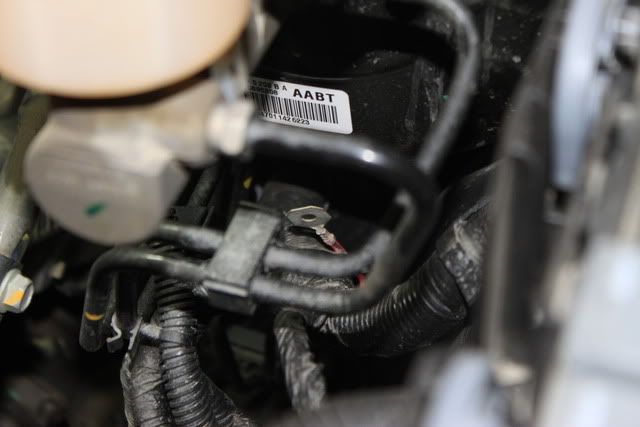 Once the wire is free connect it to the black post on the front of the fuse box. The black post is for the auxiliary power, the silver one is used for hooking up electric brakes for a trailer.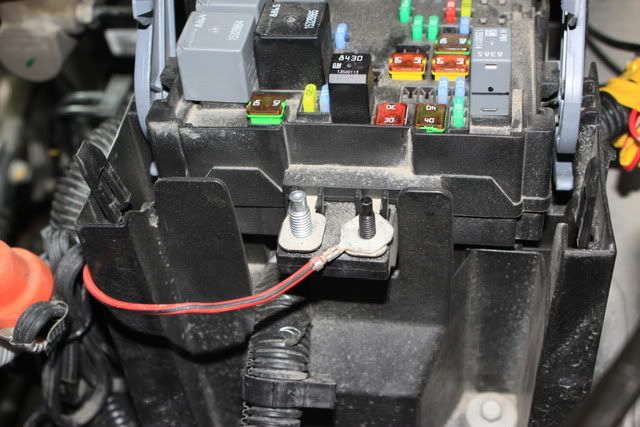 Use a nut to secure the connection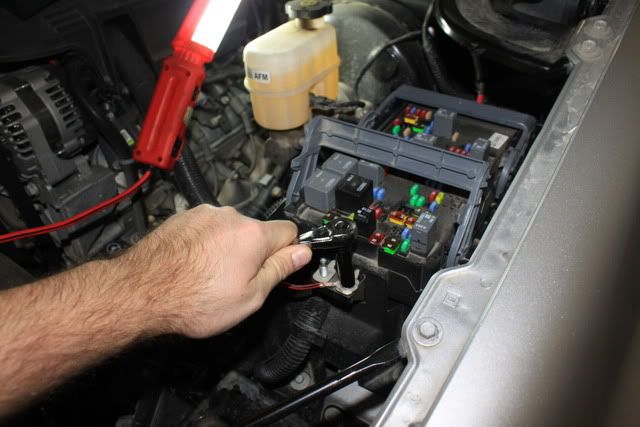 You will also have to get a 40 amp fuse for the number 68 slot to allow power to the wire you just connected.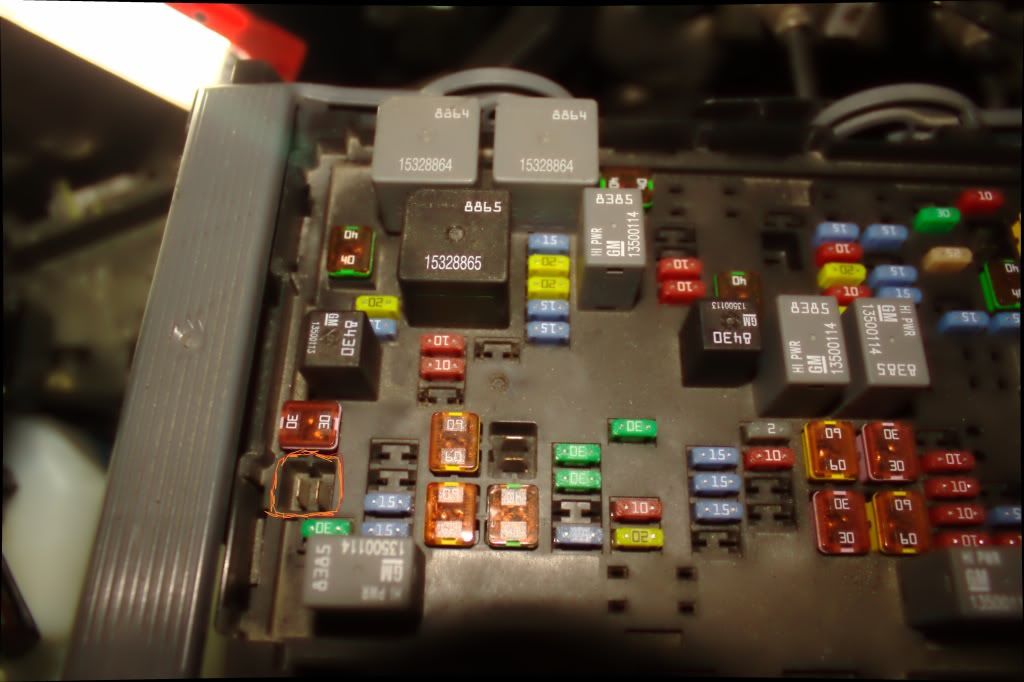 And now a pic of the lights installed and working.