Thought I'd introduce myself...
I live up in Northern Ontario, and recently upgraded from my old '92 bush hawg to an almost brand new '13 Sierra. Both trucks are extended cab long box and I'm not sure I could go back to the shorty :P
The old girl...an absolute beast with a 3" lift and 5.7 tbi, but it wasn't cutting it as a daily driver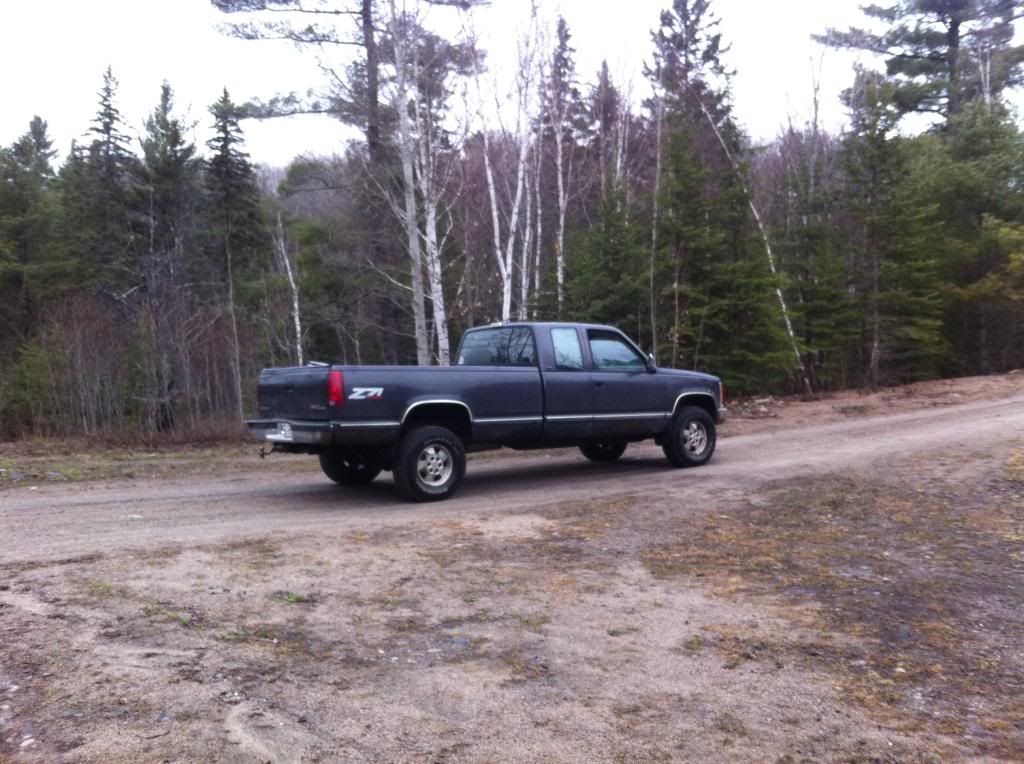 ...