After a lot of research and saving, I finally purchased a 4 inch BDS suspension lift. It was installed yesterday and I couldn't be happier. I had the lift installed by one of BDS's recommended installers and it took about 10 hours.
Lift:
BDS 4 inch lift and upgraded with Fox 2.0 shocks, replacement leaf springs instead of rear lift blocks, differential brackets, and traction bars.
Tires/Wheels:
Goodyear Duratrac 295/65/18 and XD Monster 18 inch wheels.
I have about 5 hours of seat time after the lift and this is what I have noticed so far. I bought the tires at discount tire and they inflated the tires to 40 psi. Once the tires were installed I had to drive about 150 miles to get back home. Of course with the 4 inch lift you do feel a bit more top heavy but the tires felt mushy. The tires were slow to respond in cornering and lane changes. Once home I found a post in the forum that recommended running the tires at 46 psi. Once I changed the psi it made a world of a difference. The tires feel solid and responsive. I am going to continue to play with the psi to find the sweet spot. The tires do stick out about 2 1/2 inches in the front about about 1 1/2 inches in the rear. I am planing on installing bushwacker fender flares soon so hopefully that will help. The ride is a bit stiffer but much better than I was expecting. Over all I am very happy with the lift and tires. The tires do rub the front and rear of the wheel well splash gaurds but not too bad. I am probably going to do a NorCal fender mod unless anybody has a better suggestion. I measured the highest point on the truck, the antenna, which was 7 feet. The next highest point is the roof at 6'8''.
Here are a few before and after pictures.
Pre-lift: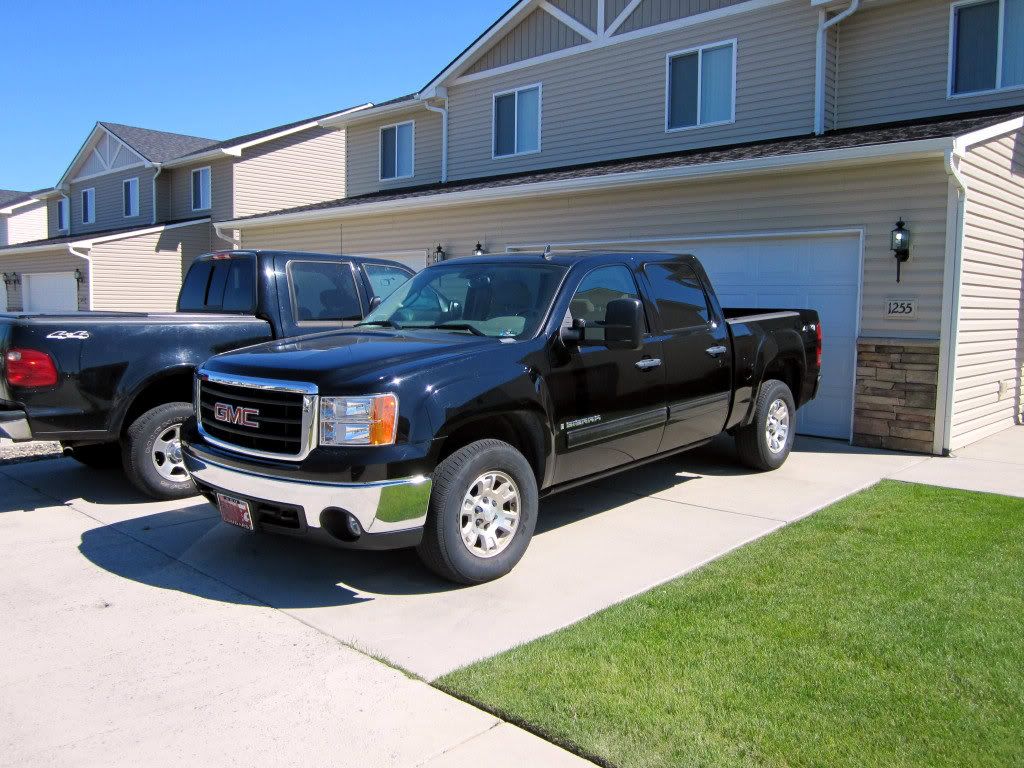 Post-lift: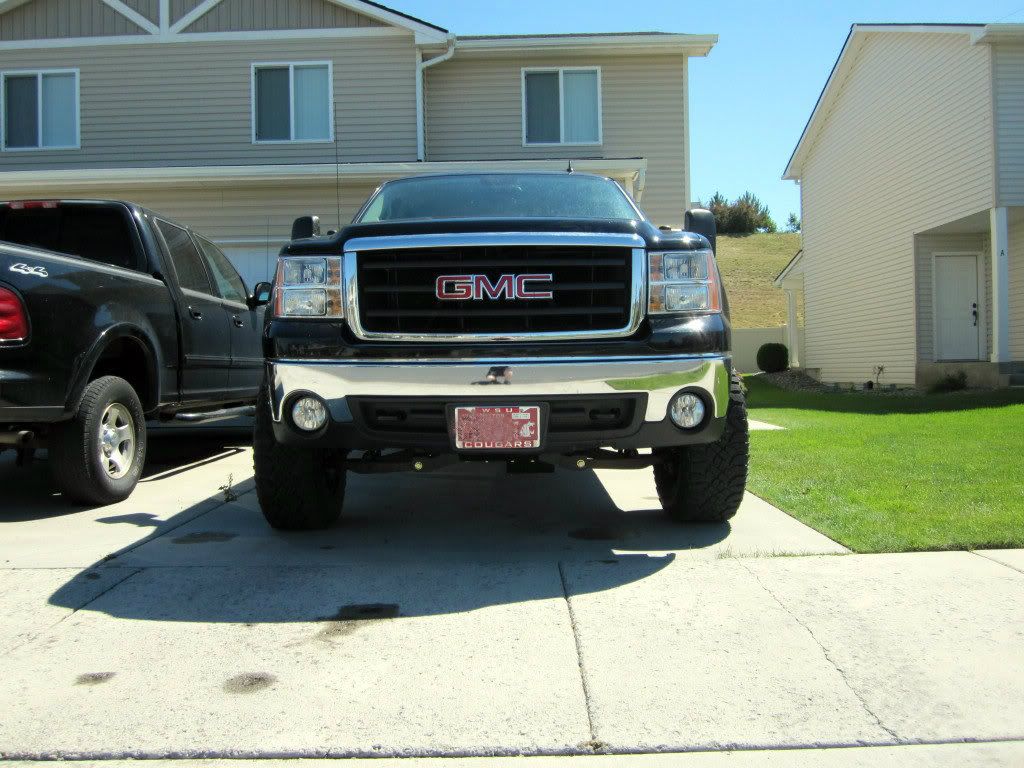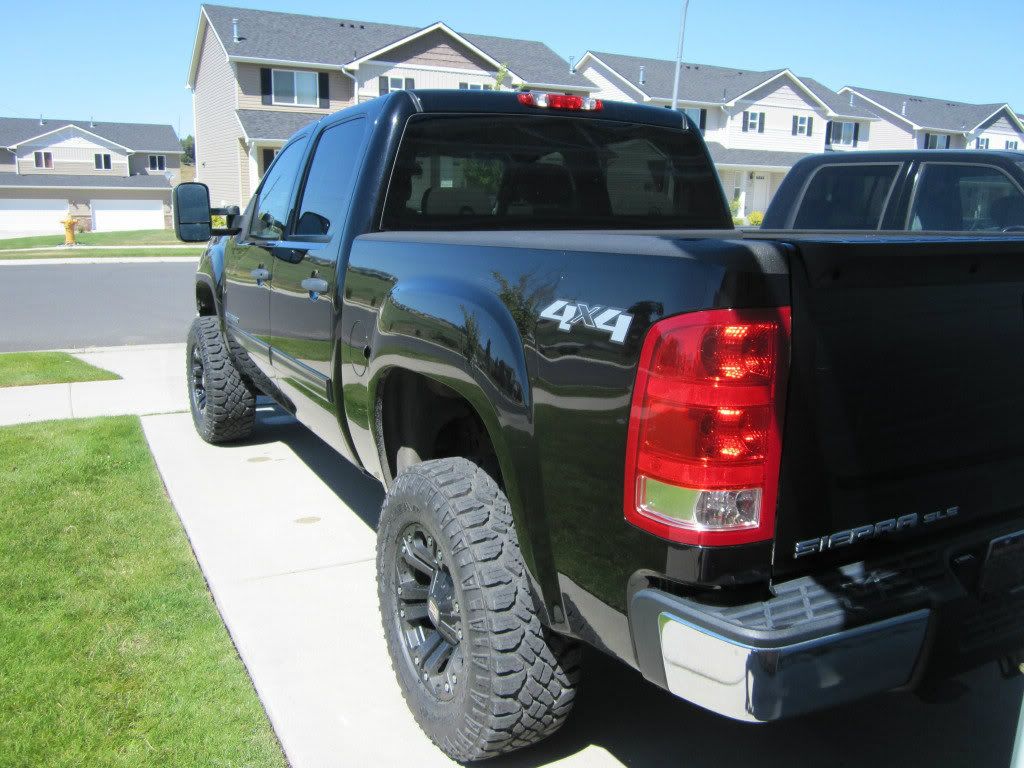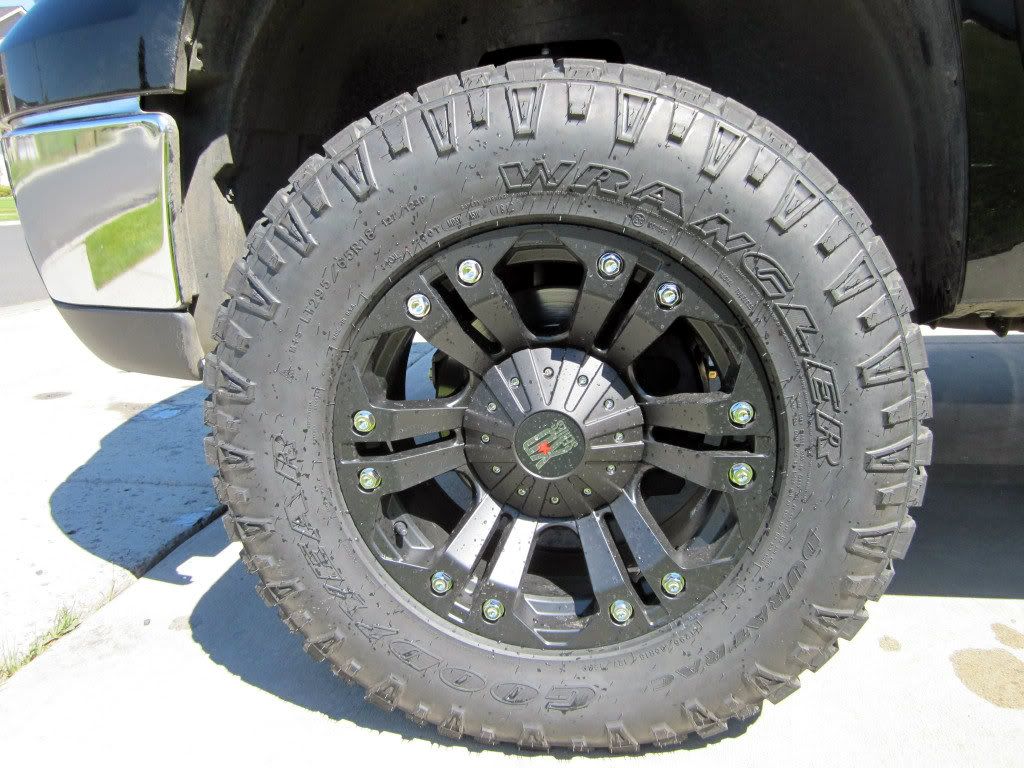 Wheel well measurements:
The front went from 36'' to 41'' and the rear went from 38 1/2'' to 43''
Pre-lift front and rear: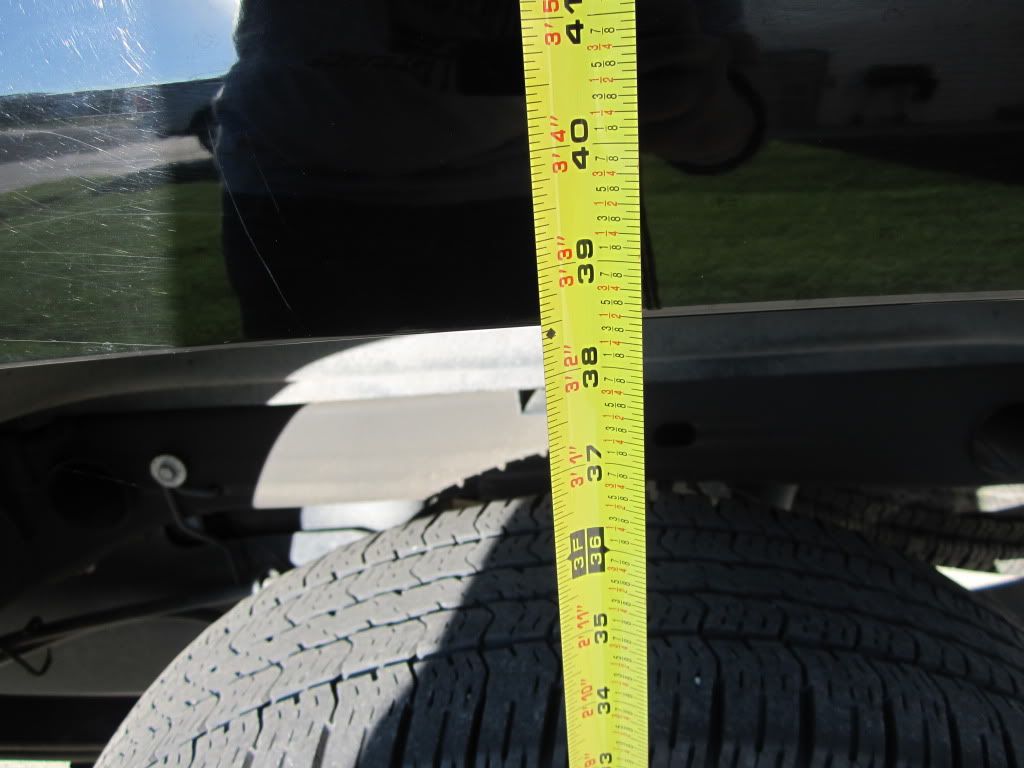 Post-lift: