dieseloutlaw270 wrote:How would I go about ordering some amsoil oe and what filter to you recommend running?
Sorry for not responding earlier but I never got an email notice of any posts to this forum.
Since you are interested in the OE 5W-30 then a Wix Oil FIlter 57060 would be fine unless you prefer an better filter such as the EA15K50. The Wix is a very good filter for OEM drain intervals.
Here are the product codes:
OEF-QT - 5W-30 OE Synthetic Motor Oil (1 quart)
57060-EA - Wix OEM Style Oil Filter
Optional Filter
EA15K50-EA - AMSOIL Premium Synthetic Media 15,000 mile oil filter (or 1 yr service life)
I would recommend the Wix simple because you are probably going to be changing your oil an OEM intervals and it would cost less. Nothing says you cannot use the EA filter if you want, it is the better of the two but cost 2x as much. PS-Always change filter when you change oil.
If you are running a stock air filter than the AMSOIL EAA123-EA would be the filter for your truck
You can add them to you cart and then decide if the extra price is OK with you.
You can use the link below to place an order and learn how to save 25% off list prices. Just be sure a Preferred Customer Option is in the same cart as your order to get the immediate discount on that order.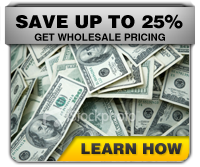 If you want I can PM you a link to a wholesale price list so you can see what you would save with the preferred customer account.