Are you planning to add some protection to the front end of your off-roader to make it safer for exploring challenging new trails and also give it a sharp, mean look? Full-Width Front HD Bumper by Iron Bull Bumpers will be your best bet! It's made from 3/16 inch thick sheet steel to offer the greatest strength.
The proprietary Black Shield finish makes these bumpers extra durable. Each part of such bumpers is cut out as its own without press braking to guarantee maximum possible structural integrity. Then, all pieces being put together and hand-welded. Depending on the model, front bumpers by Iron Bull feature two five or four five-inch round light hole buckets. Each bumper is crafted to ensure easy installation and perfect fit.
Give your Silverado a Front HD Bumper by Iron Bull Bumpers that will look and perform equally great on the trail and on the street!
Iron Bull Bumpers® - Full-Width Front HD Bumper with Baja 1000 Guard
https://www.carid.com/iron-bull-bumpers/front-hd-bumper-with-baja-1000-guard.html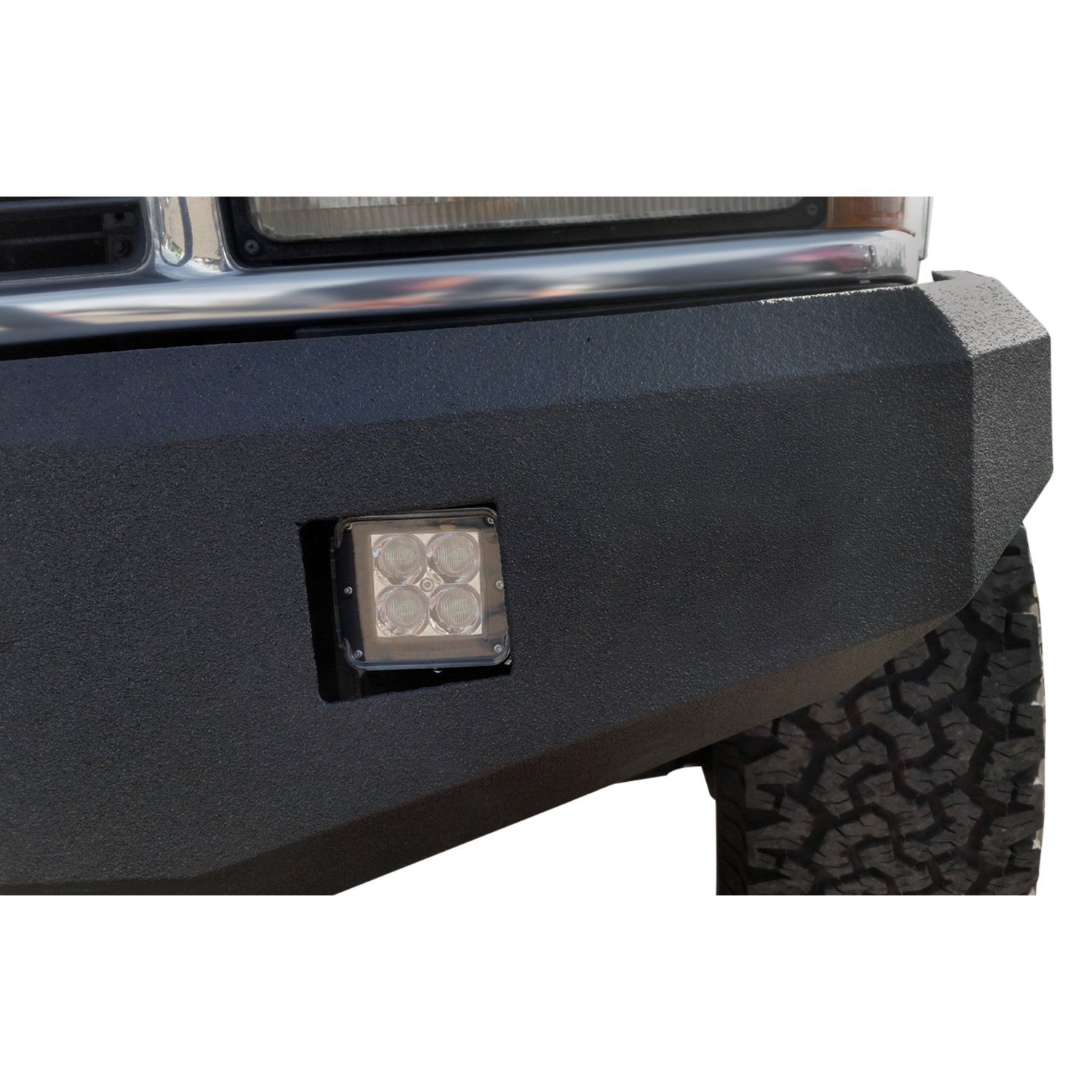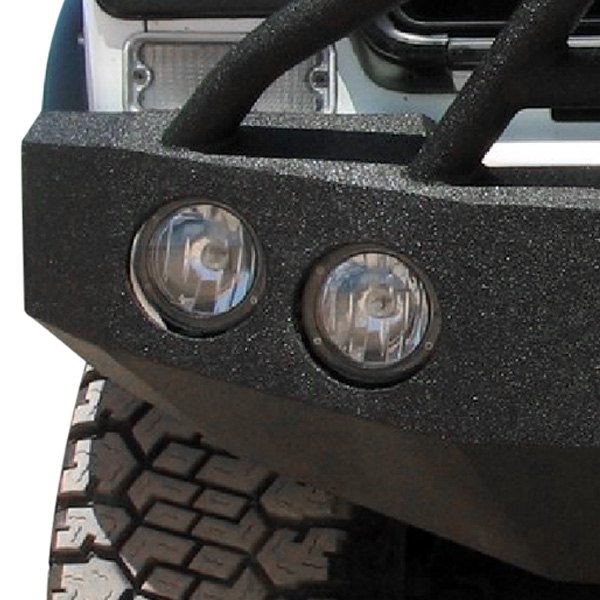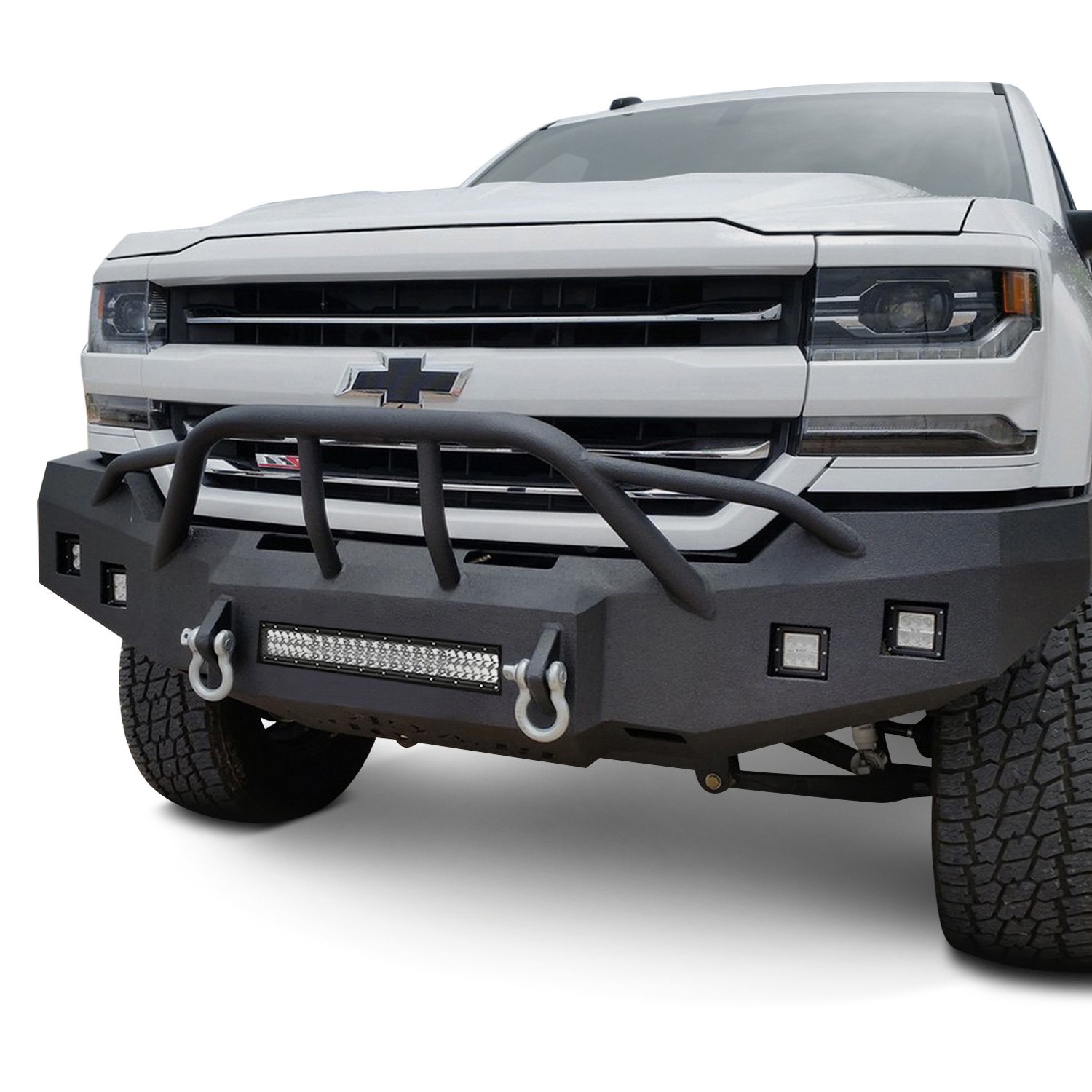 https://www.carid.com/iron-bull-bumpers/
Features:
Heavy-Duty Design
Made out of 2" 1/8th wall tubing bent and welded to base bumper
Tough as nails to stand up to just about anything you may encounter off road
Adds rugged elegance and style to your vehicle
Protects your off-road beast from rocks, dirt and debris