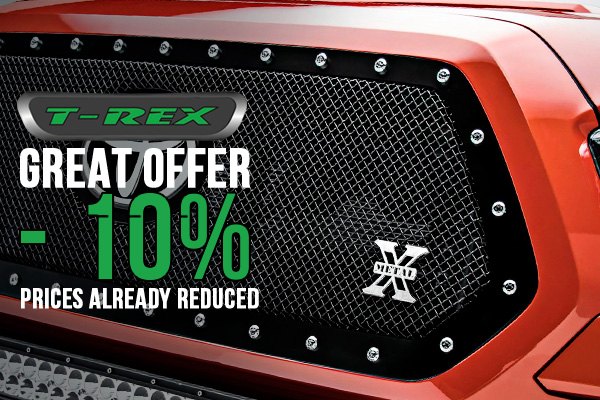 https://www.carid.com/t-rex/
Nothing will restyle your truck as quickly as a new grille. It's the face of your rig and the first thing the eye is drawn to. If you want to set your truck apart from its factory counterparts without breaking a sweat, look no further than the T-Rex Grille!
Custom-made for your truck, each T-Rex grille includes all mounting hardware and in-depth installation instructions with every purchase. The material for each grille is precision laser cut and TIG welded and assembled using custom jigs. The grille is then powder coated, electro-polished, or chrome plated.
If you want to set yourself apart from the herd, a new grille from T-Rex would be your best choice! Don't miss an opportunity to save your money with the new T-REX promotion! Make your purchase now with a great discount - 10%. Hurry - before the sun sets on this sale. Prices are already reduced.
T-Rex® - 1-Pc Torch Series Black Formed Woven Wire Mesh Main Grille with 2 x 6" and 2 x 10" LED Light Bars
https://www.carid.com/t-rex/1-pc-torch-series-black-formed-woven-wire-mesh-main-grille-mpn-6311261.html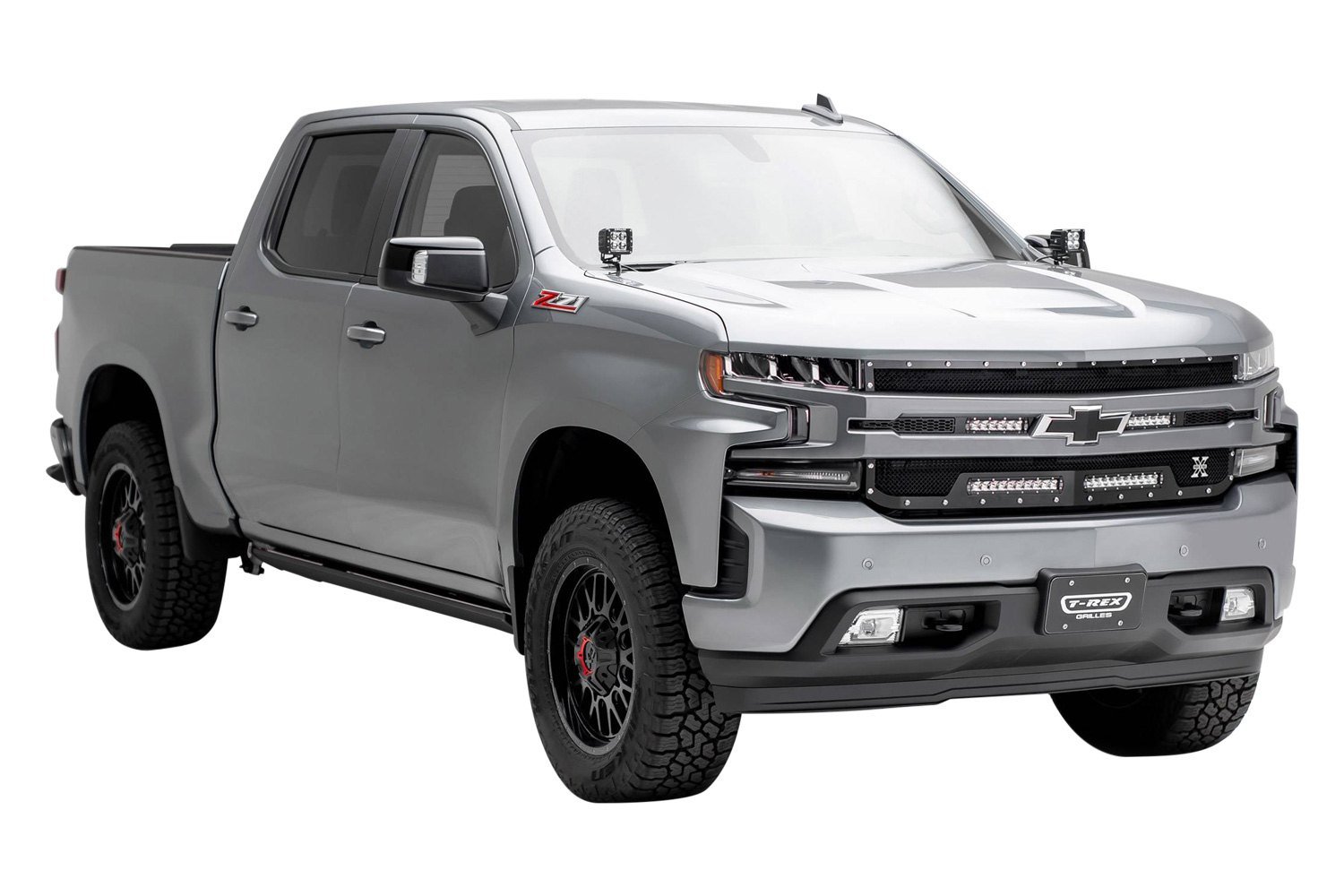 T-Rex® - 1-Pc X-Metal Series Black Formed Woven Wire Mesh Main Grille
https://www.carid.com/t-rex/1-pc-x-metal-series-black-formed-woven-wire-mesh-main-grille-mpn-6711261.html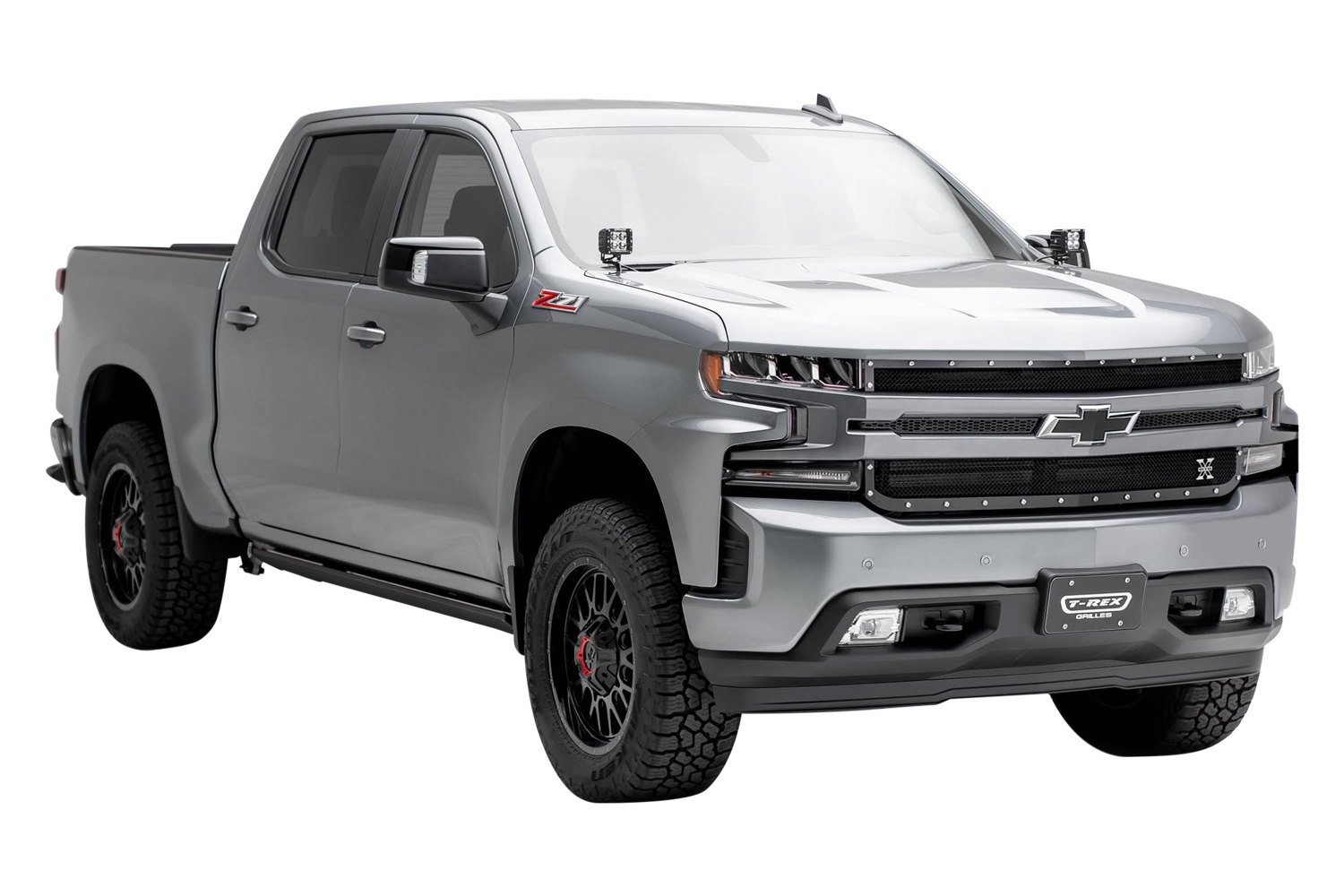 T-Rex® - 4-Pc Silver Horizontal Tubular Main Grille
https://www.carid.com/t-rex/4-pc-silver-horizontal-tubular-main-grille-mpn-6211236.html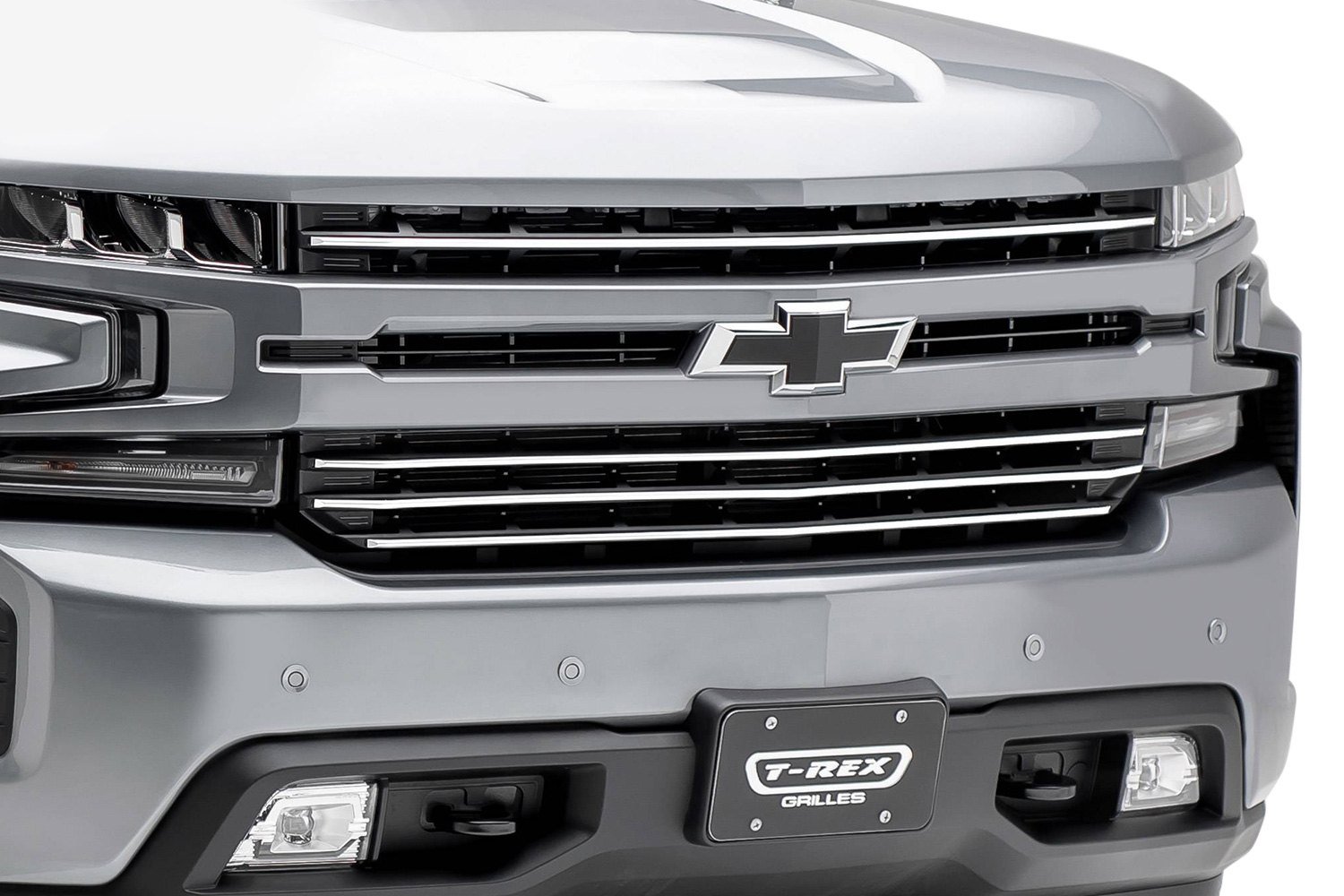 T-Rex® - 1-Pc Laser X-Metal Series Black Honeycomb Laser Cut Main Grille
https://www.carid.com/t-rex/1-pc-laser-x-metal-series-black-honeycomb-laser-cut-main-grille-mpn-7711261.html