2009 Silverado 1500 Z71 LT. Extended cab with the 5.3L V8. I just picked it up February 24th after trading in my 2011 GTI. It had 108k miles when I purchased it.
The bed is fully and professionally rhino lined too. BIG plus.
Been in 4WDs most of my driving career and I definitely missed being in one when I had the VW. Thus I was looking for another Jeep (have had 3) and then decided I wanted something that could tow 6k lbs or more. Thus, the pickup search began. Plus I live at the north end of El Paso County, where snow falls and doesn't melt for months at times.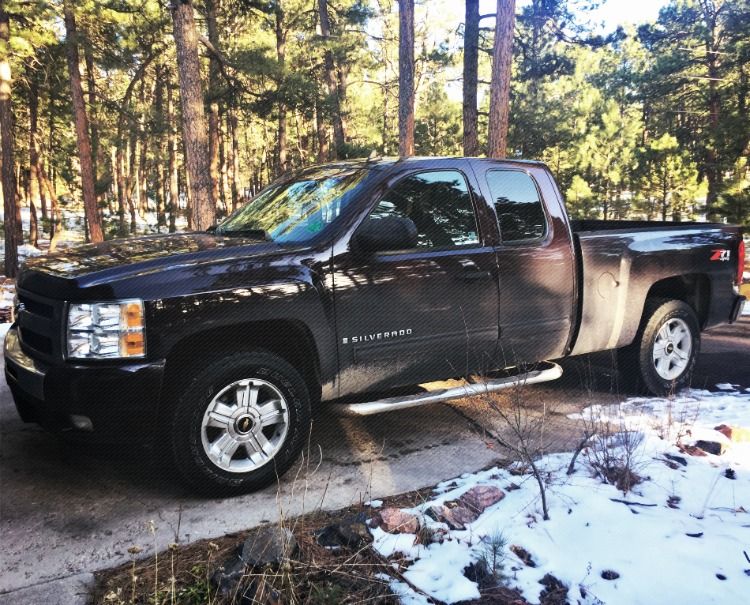 When I was looking I originally wanted an F150, not knowing anything about trucks. Test drove an 07 F**d and an 09 LTZ.... The F**d didn't even compare to the Chevy, and I fell in love. The LTZ ended up falling through, needing $2500 worth of repairs. Then I found my LT and couldn't be happier.