I'm new to the forum, but not to GM vehicles. I've owned GM trucks since my first (used) 1973 Suburban.
About a year ago I picked up a 2004 4500 Kodiak and did what turned into quite a few changes to it.
It's now about 12" taller than stock, running on 22.5's with a tuned LLY Duramax. It's my new "tow rig / drive around town" truck.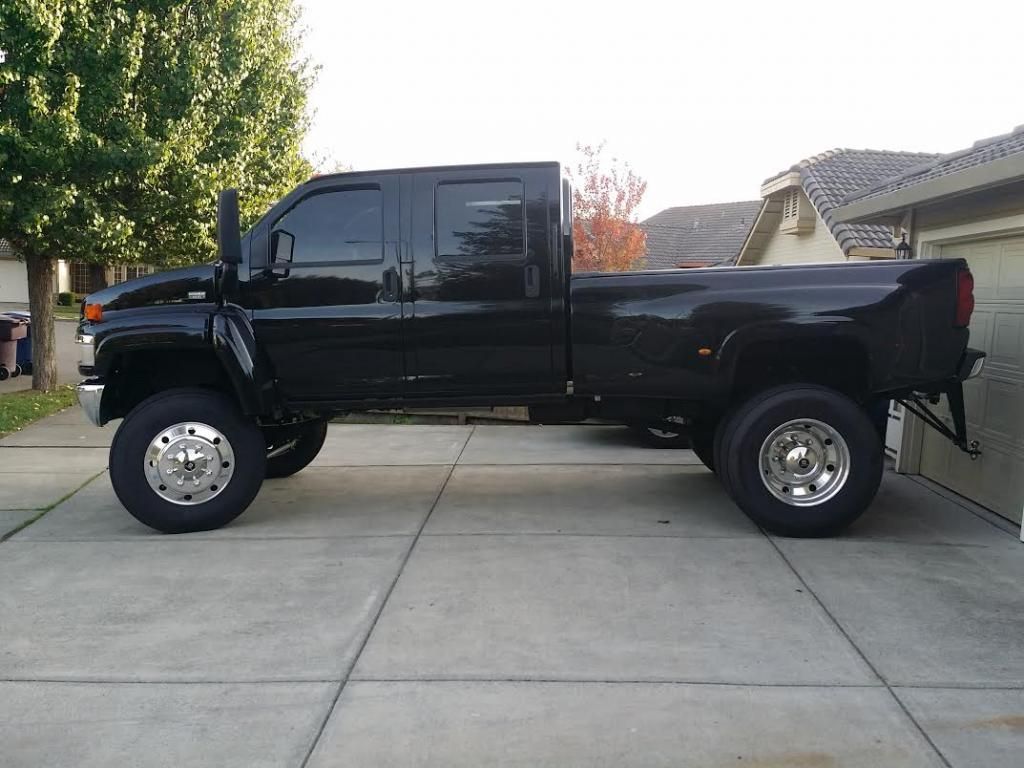 Prior to that my tow rig was a 2004.5 3500HD lowered on 19.5's, tuned, and bagged. It worked great for towing, hauling, freeway driving, etc. But was a pain in parking lots and tight spaces (The Kodiak is actually easier to park with a MUCH tighter turning radius)
With a new baby boy here a few months ago I decided I needed a better around town truck.The Kodiak is a bit difficult to deal with the baby carrier, and the 3500HD was difficult to run errands.
My original plan was a sell the 3500HD and find 2500HD 4x4 Duramax CrewCab short bed, but with the Kodiak I figured that wouldbe redundant, so I went with a 1500 4x4 gas Crewcab short bed instead.
I picked this up off ebay from a dealer in Illinois last week. Currently waiting for it's delivery.
It's an LT with leather, backup camera, power, etc. I'm getting mixed reading from VIN decoders on the rear end gearing, so I will need to sort that out sooner than later.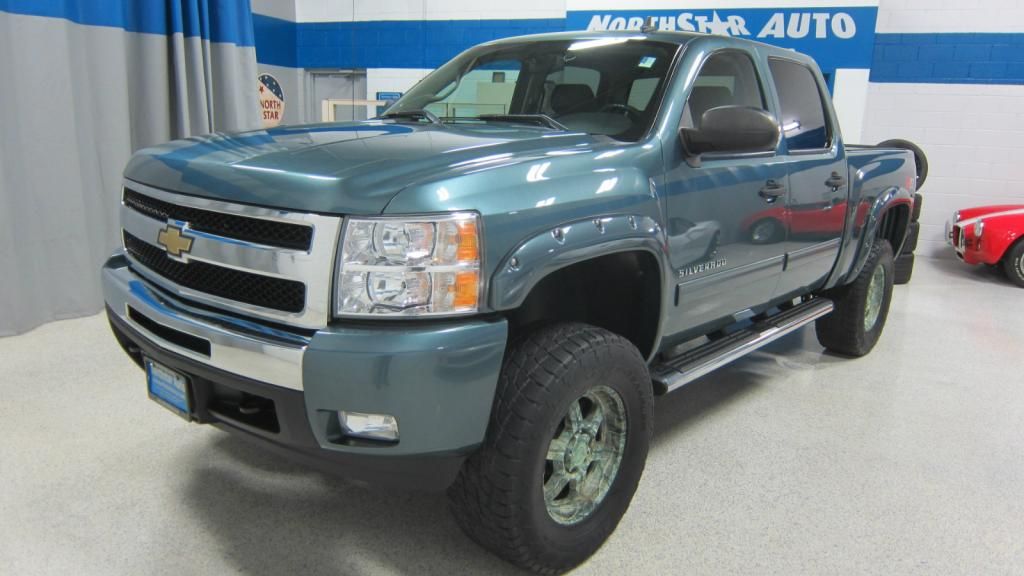 Originally it had camo wheels, which didn't do it for me, so the dealer sorted out some black at no extra charge. I like the new look much better