Discussion Starter
·
#1
·
So, as some know, I was going to be adding the 1.25" body lift to my truck and gave up a few teaser pictures. Well, I finally got around to taking a lot of pictures of the truck as it sits now. I added the body lift; it took about 5 hours total by myself. If I would have had someone else, I bet we could have finished it in half that time. Just having someone to hand tools to me would have made a world of difference.
Difficulty with the lift:
The hardest part was getting the front bumper to line back up, which I still don't have right. Also, in trying to get the bumper to go back on, there are 2 bolts that go down behind the grill which support the bumper; the tabs that have the nut for the bolt wouldn't go back in. The bolts were so long that I had to trim them down with a grinder to make it go back on so that I could get the bolts to start. Other then that, it was really simple, just time consuming! The bed was really easy but I didn't do the back bumper. I'm going to fill the gap with a piece of black diamond plate when I get my black tool box. Enough talking! TIME FOR PICTURES!
BEFORE: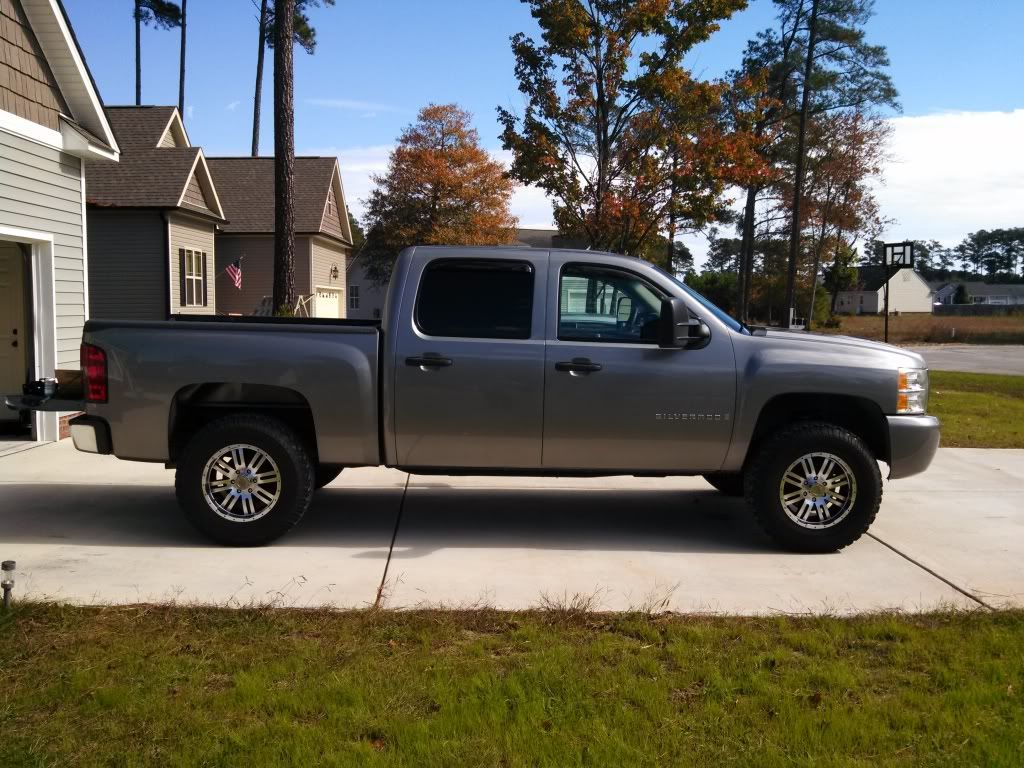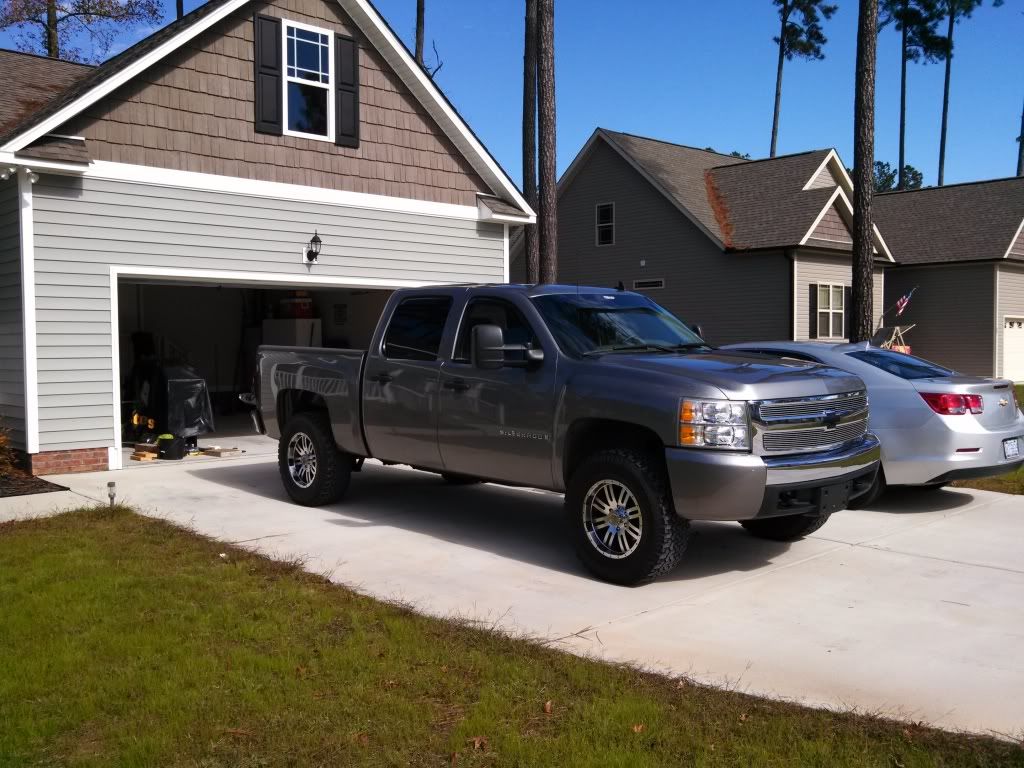 AFTER: with old tires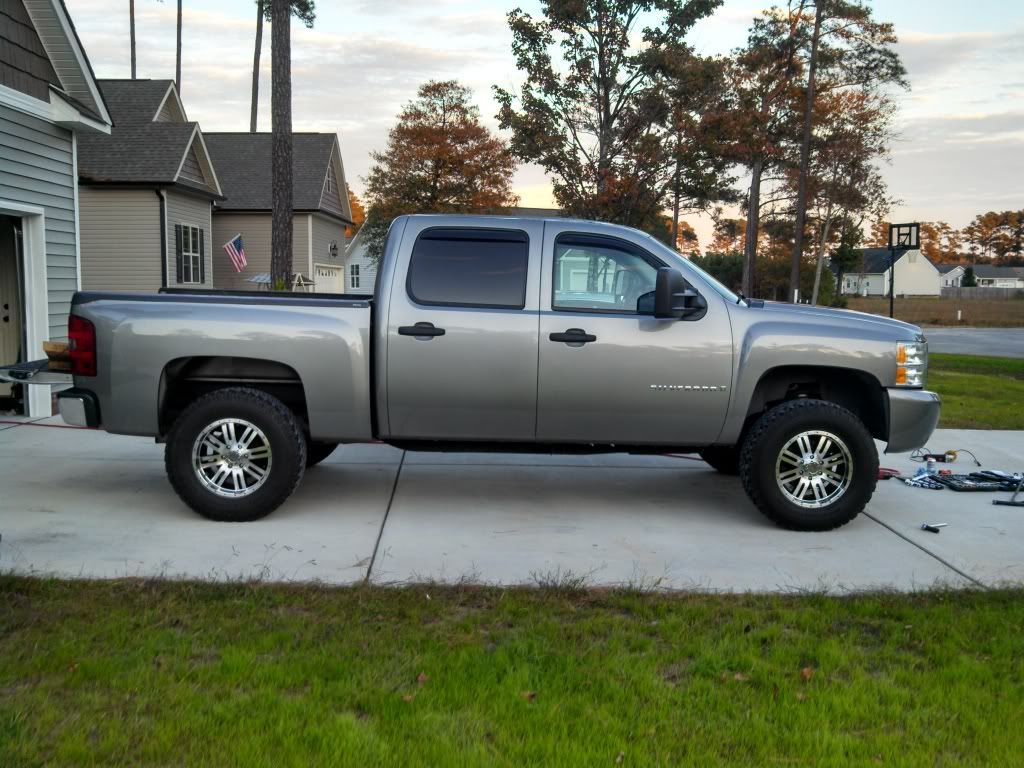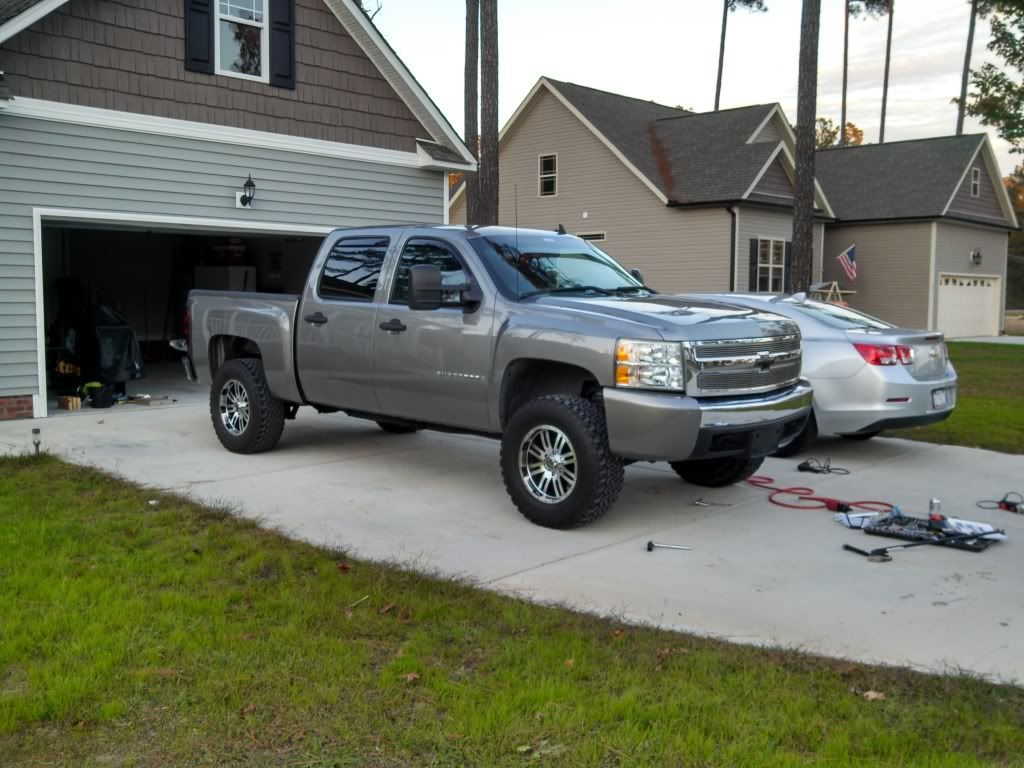 PHOTO SHOOT-i added a 295/70R18 trail grappler to my truck now.