Discussion Starter
·
#1
·
Ok I decided to hardwire my Valentine 1. The install should work for any detector. Others have noted that they could not find a 12v lead off the rear view mirror, so I tried the overhead console.
The console (I have Homelink) pops off very easily. You open the sunglass compartment halfway and you can pry open the edge of the console with just your fingers. You should now see this: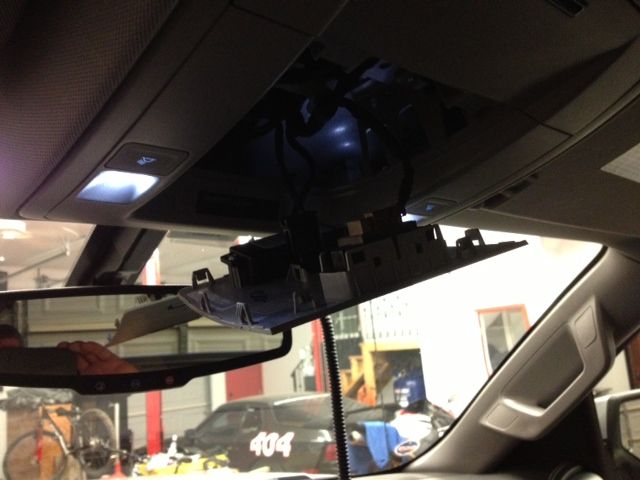 There are three connectors to the console panel: 1 at the front (small black) is for the Homelink buttons, the middle connector (black) is for the LED ambient light, the rear one (brown) is for the interior light switch for the doors.
I tested all three connectors and could only find a good 12v + and - at the rear connector for the interior light switch. The left most yellow wire is 12v + and the right most black is - . The yellow wire is triggered with door opening and stays on until all accessory power shuts off. When you lock the car it shuts quickly, otherwise is remains on for maybe 20 sec
I used vampire taps and wired in the Valentine harness. The cord to the detector easily wedges thru the front of the console out to the area around the rear view mirror. There is also tons of room to stow away any wiring up there.
All tapped in and powered right up:
For tools, the connectors need a small screwdriver to release the clips, and otherwise the only other thing required is taps and a voltmeter. Takes 30 min max