Welcome to SilveradoSierra.com!! We're glad you're here!



BEFORE YOU MAKE YOUR FIRST POST

, please complete your profile and signature,

INCLUDING INFO ABOUT YOUR TRUCK

so we all know what make/model/engine you're asking about
If you do not complete this information, it is really challenging for other members to respond to your questions because they won't know what model/year truck or engine/transmission you're asking about. Be sure to adjust your Privacy settings so this info can be seen by other members.
Click on your avatar (right side of header area), then Account Settings, then Account Details. After entering your vehicle details and adjusting (if necessary) your Privacy settings, go back to your Account Settings and click on Signature to enter a brief signature that will appear at the bottom of your posts.
This site is for Silverado and Sierra ONLY
You've made a great choice in joining what we feel is the best
Silverado/Sierra
site on the internet. We allow Silverado and Sierra trucks
exclusivel
y (plus older C/K pickups). WE DO NOT ALLOW ANY OTHER VEHICLE DISCUSSIONS HERE. That means no Tahoe, Avalanche, Suburban, Escalade, Yukon, etc. If you post about any vehicle other than a Silverado or Sierra, your post/thread will likely be deleted. Don't even mention other brands, we don't want to hear about them.
Classified sections
You'll be allowed to post in our Classified sections once you have a minimum of twenty (20) approved posts.
A note about your username
Please represent yourself and our site with respect by choosing a quality username. Our members range from 13-85+ years of age and all have different sets of values. We simply ask you stay away from vulgar or otherwise offensive language and slurs. Inappropriate usernames can and will be changed by the Moderator staff. Failure to cooperate could result in the loss of site privileges.
Introduce yourself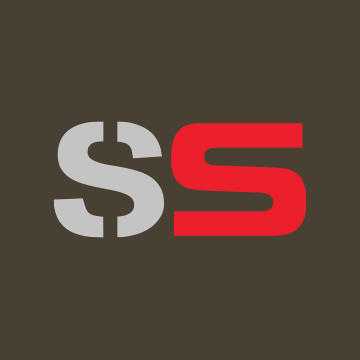 Introduce yourself to the community and post a pic of your truck. We love pictures! We're glad you're here!
www.silveradosierra.com
Your first post should be in the Member Introduction section. Tell us a little about yourself and show us a picture of your truck. We LOVE pictures here.
Your first post will normally need to be approved by a Moderator. We have a process for intercepting spammers to help make your visits here smooth and uncluttered from unwanted advertisements while viewing threads/posts.
Please pay attention to dates on threads & posts
Generally speaking, it is not good to revive old, long dormant threads (threads dormant for two years or more). Previous posters may have long ago solved their issue, or moved on, and may not ever see your reply.
If you have a similar question or issue with your Silverado or Sierra, please start a new thread instead of hijacking someone else's thread.
Never post your phone number or email address
It is never a good idea to post any personal information, such as a phone number or email address, in
any
online public forum, for obvious security reasons. If the Moderator staff sees this, your post will be edited for your own protection.
If you want to communicate with other members of our site, it should be done via private message (click on your Avatar then Conversations).
Likewise, it's probably a good idea to block-out your license plate number (and your address if the pic was taken in front of your home) when posting pics of your truck, just as a precaution. You never know who has what capabilities to use your information.
Quoting a previous post
When using the Quote feature, do not put your new comments inside the quoted text. Your comments will be in fine print and will get lost in the Quote. Put your new comments or response to the Quote
before
or
after
the quoted text so your comments will stand-out.
Please use proper punctuation
Nothing is harder to read than a long, run-on sentence, (or ten), run together without punctuation or paragraph breaks. Most people will simply skip reading such a post because it's too hard to decipher what you're talking about. You'll likely get much less response to your post in this circumstance.
The Search Feature
Please use the search feature before asking a question. The search box in the top center of each page is a great way to search the entire site.
Search a particular forum/section for answers to your questions
Narrow your search: This site has a ton of information. Try to narrow your search down to pinpoint your exact topic. For example, if you want to know more about chrome door trim you'll want to search in the exterior forum, and search for the word "chrome." Maybe you don't care about chrome mirrors. Try doing a search like this "chrome, -mirror." Suppose you only want to see posts that contain the word trim. Search like this "Chrome, "trim", -mirror." These simple tips ("" and -) will make you a master at the search feature.
Our FAQ section has lots of GREAT information
Want to know how to post pictures or videos? Do you have questions regarding navigating the site, setting-up your Profile, changing your Avatar, or sending a private message ('Conversations')? You can find answers to these and
many
more questions in our FAQ section.
SilveradoSierra.com Etiquette
Above all else, please keep things civil. We are all friends here. Give others the benefit of the doubt even if you think they don't deserve it, not as a measure of their character, but a measure of your own.
Please review these links.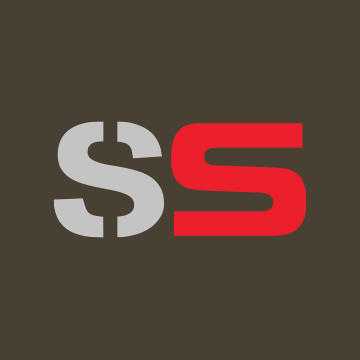 SilveradoSierra.com Site Etiquette Please read, understand, follow, and report violations if necessary. Our goal is never to over-moderate or create restrictions, but rather to help us all thrive in this fast-paced, on-line environment. Please don't hesitate to PM a Moderator or Administrator...
www.silveradosierra.com
Etiquette in technology - Wikipedia
Be polite, it's that simple. We're all here for one reason; we love our trucks. We all have opinions. Seldom is anyone 100% right or 100% wrong. No need to argue or belabor your point. Remember, this is the Internet. We cannot read someone's face to determine if they are joking, trying to have a little fun, or angry. Give others the benefit of the doubt. Arguing, bashing, name-calling, or other similar behaviors will not be tolerated.
When someone makes a mistake - whether it's a spelling error, a stupid question or an unnecessarily long answer - be kind about it. If it's a minor error, let it go. Even if you feel strongly about it, think twice before reacting. Having good manners yourself doesn't give you license to correct everyone else. If you do decide to inform someone of a mistake, point it out politely, and preferably via private message rather than in public. Give people the benefit of the doubt; assume they just don't know any better and never be arrogant or self-righteous about it. Just as it's a law of nature that spelling flames always contain spelling errors, and pointing out Netiquette violations are often examples of poor Netiquette.
Like going camping... try to leave this place better than how you found it.
You may not use the Web Site to advertise or solicit to anyone to buy or sell products or services, to cease using the Web Site, to visit another competing Web Site, or to make donations of any kind, without our express written approval.
As you can tell, we are very proud of SilveradoSierra.com and take even greater pride in the information we share. That said, we will not allow users to make derogatory remarks based on race, gender, country of origin, or sexual orientation. Also, while we do allow swearing (in moderation), please remember
this is a family friendly website
(
no F-bombs or other vulgar language... PERIOD... not even implied
). When found by Staff, it will be edited. Repeated offenses could lead to the loss of site privileges.
It is our friendly welcoming attitude that sets us apart from just about every other forum on the internet. When you registered your account at
http://www.SilveradoSierra.com
you didn't just join a forum, you became part of our club/family. Enjoy!