This thread will track my upgrades and work done to my Silverado "The Black Panther".
I brought it last month. It is a 2000 Silverado 2500. Got the 6.0L motor. It sits on a pro Comp 6" suspension lift and 2" body lift with 37" Mud Grapplers.
This is it: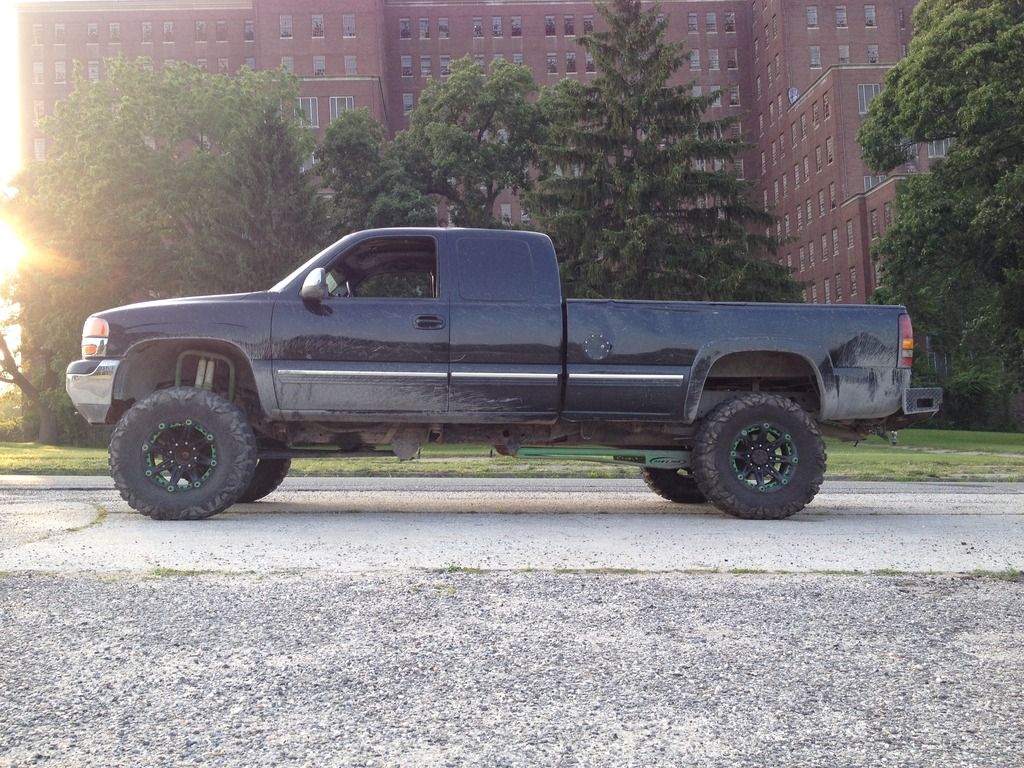 I plan to get a new bed. This one is shot, and bodywork would cost too much. However, the bodywork on the cab will be done. Re-paint the green on the trac bars and shock hoops. Re-tint the front windows. Get a new windsheild (has a big crack on it), and switch the front end back to a Chevy, how I always remember it (ive known this truck awhile before purchase).
So far i've changed the rear axle seal, and added floor mats.