2015 Chevrolet Silverado 1500 LS 4x4. I bought it on 12/31/2015 and have done quite a few things to it so far. I did all the work myself except for the tires and the bed liner. I probably should have just hired people to install everything, but I guess I am just too thrifty(yeah, cheap) and it probably saved me at least $5K.
Installed:
-Pioneer AVH-4200-NEX Stereo
-Infinity Reference 6500CX
-Infinity Reference 6502ix
-Sound insulation in doors
-Rockford Fosgate R400 4-channel Amp
-10" Rockville 800 Watt powered subwoofer
-Backup camera
-Pop & Lock Automatic Tailgate Lock
-Tailgate assist
-Line-X bed liner
-Heated seat
-Tonno Pro Tonneau cover(replaced)
-Raider Canopy
-Canopy LED lights with lighted push button switch and pin switch that turns on when the tailgate is lowered
-Falken Wildpeak A/T tires 275/60R20
-Tow mirrors
-Bull Rings
-K&N Air Filter
-Husky floor liners. My boot wore a hole in the stock vinyl floor in front of the accelerator pedal after about a year and a half.
-Replaced stock antenna with 8" stubby. I never listen to the radio, so I don't know if it works well. Also, apparently my antenna connector is an oddball size. When I installed my new stereo, I bought the listed adapter for it and it didn't quite fit. Trimming the plastic didn't help. I ordered a second one thinking that I got a bad one the first time, but the second one didn't fit either. I think I finally got it hooked up, but it is barely connected.
-Rancho Quicklift RS9000XL Adjustable Shocks with a 2" front level - Replaced the shocks somewhere around the 40,000 mile mark. The stock shocks are garbage and the rear driver-side shock had already failed with zero off-roading.
-Plasti-dipped the front and back emblems. This is the first mod I did and, surprisingly, is still my favorite. It still looks great after almost 3 years.
Still to do:
-I bought an auto start, but I lost a wire that connects to the OBD Sensor so I haven't installed it yet. I'll get to it eventually and either buy a new connector or make something myself that works.
-I previously had bought and installed some step rails, but they cracked the sheet metal where they connect to the frame and I kept hearing a tinny, metal on metal sound every time I went over a bump, so I removed them. My father-in-law welded a new plate for the drivers side, but a few months later the passenger side cracked. I'll see if he can fix the passenger side as well. My wife and 5-year-old constantly complain that it is difficult getting into the truck.
-The heated seat stopped working a few months ago. I narrowed down the problem to the heating pad itself. I only installed the heating element on the backrest to soothe my back on long rides, so I just need to pull the seat, peel back the cover and replace it. It's not hard, but it is a little bit of a pain in the @#$.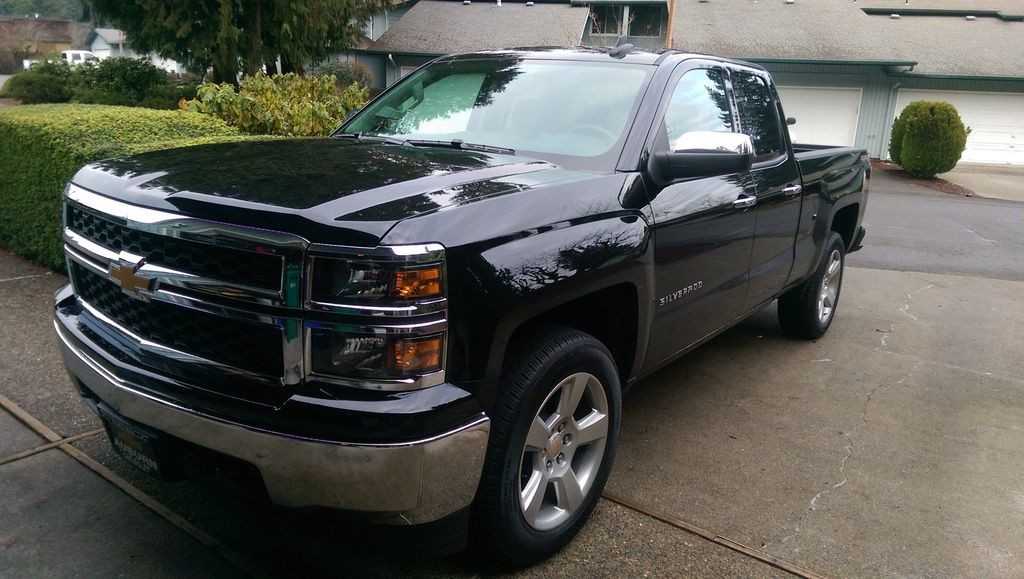 New
3 years later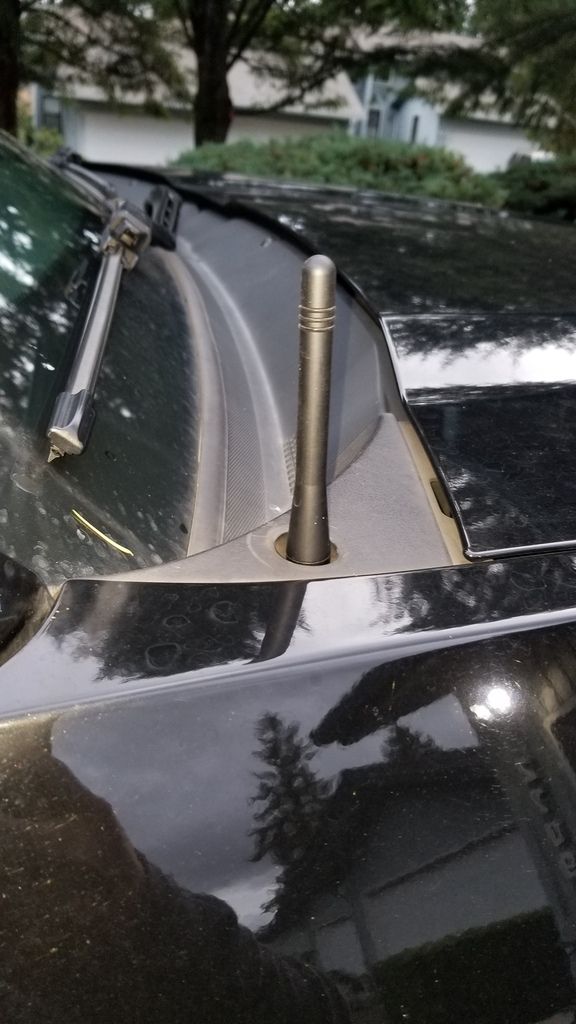 Stubby antenna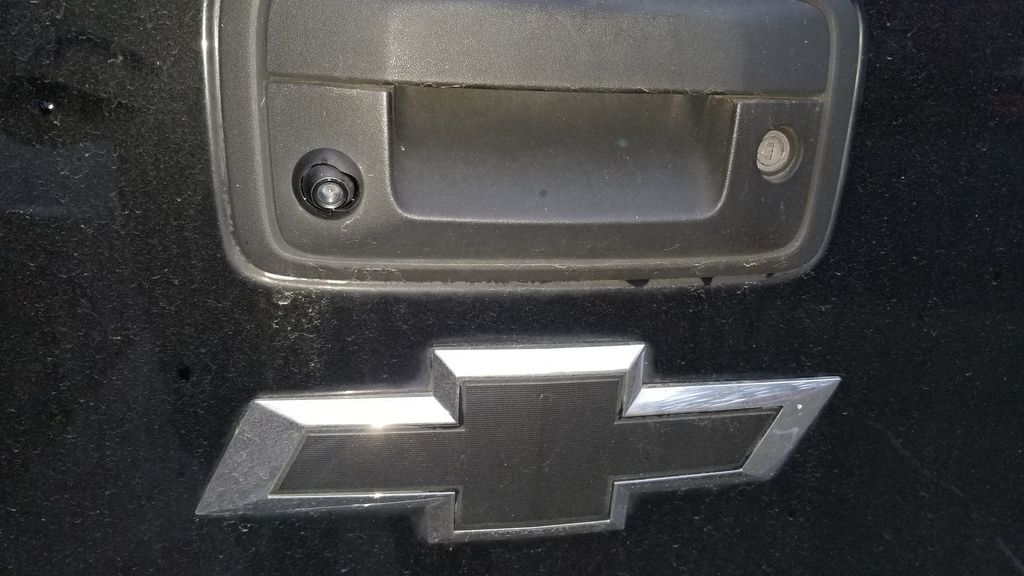 Plasti-dipped emblem and backup camera
Stereo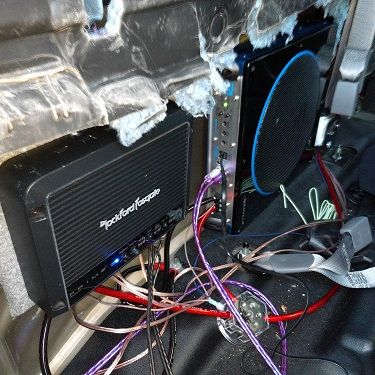 Amp and Subwoofer installed behind the rear seat
Insulated door
Infinity tweeter in door
Falken tires
Canopy. $500 craigslist buy. I liked the look of the tonneau cover better, but the canopy just makes everything so much easier.
LED lights, LED light switch, Bull Rings, Line-X. I still have a little bit of cleaning up to do with the wiring. The lights are very bright and work great.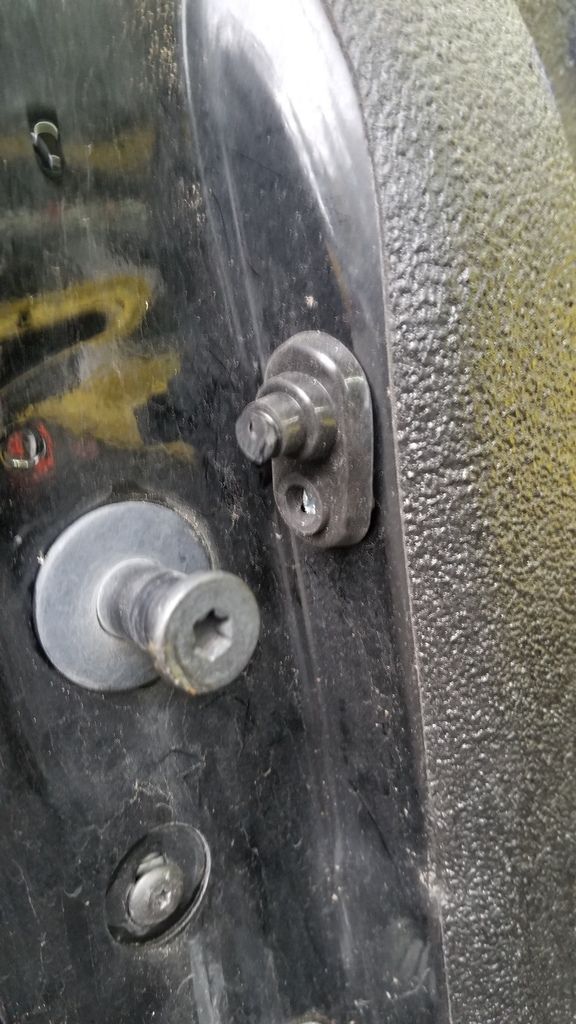 The pin switch in the tailgate well. LED lights ground wire is connected to it, so it grounds the lights when the tailgate is lowered and turns the lights on.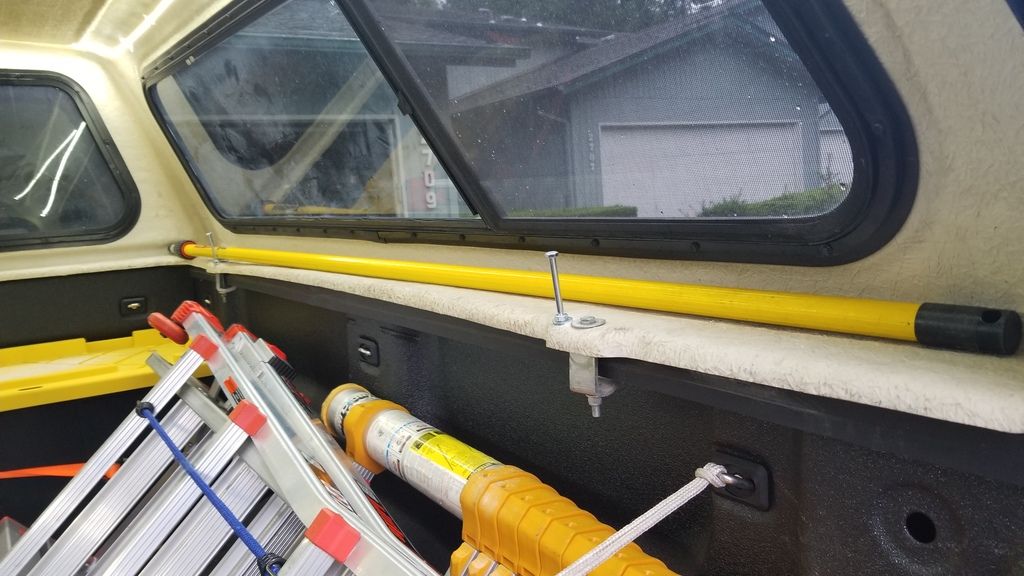 Little trick I came up with to keep my pole out of the way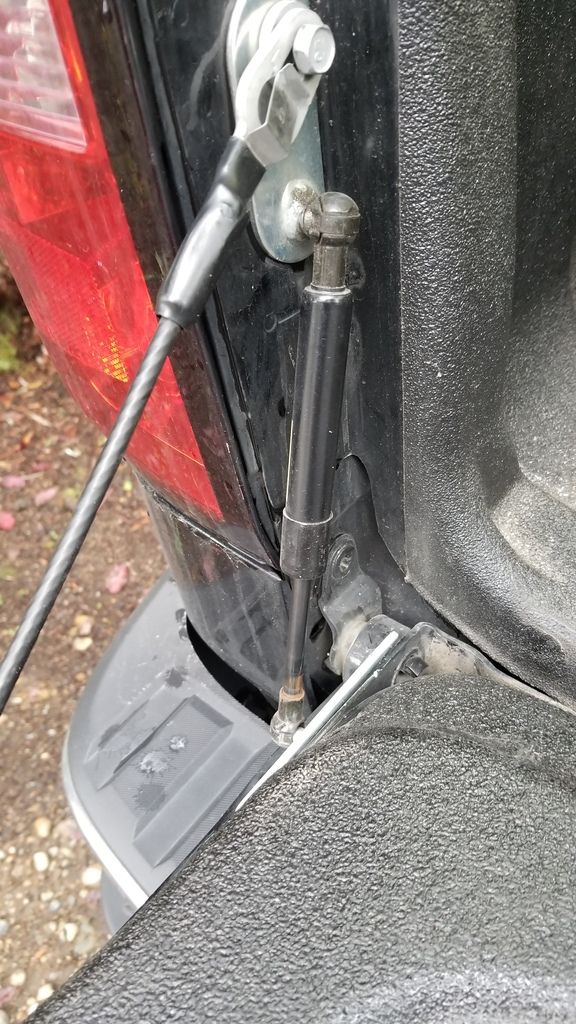 DeeZee tailgate assist. Eases the tailgate down nice and gentle. Well worth $25.