My father bought the truck new in 2009 and was going to trade her in in 2012 when he purchased a new Silverado. I bought the truck from him with 10,000 miles on her, hardly even broken in!
The first thing I did was give her a good detailing, she had a bunch of yellow road paint on her from driving over freshly painted lines.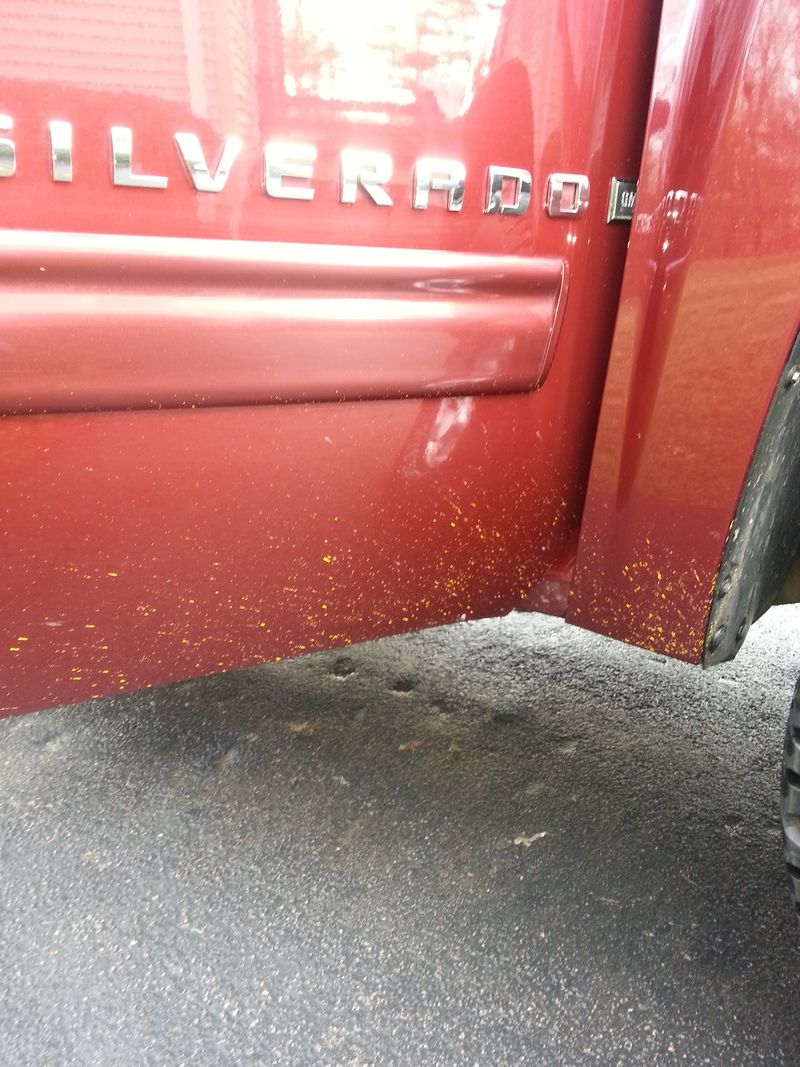 I clayed bar the whole truck especially the unwanted yellow paint areas.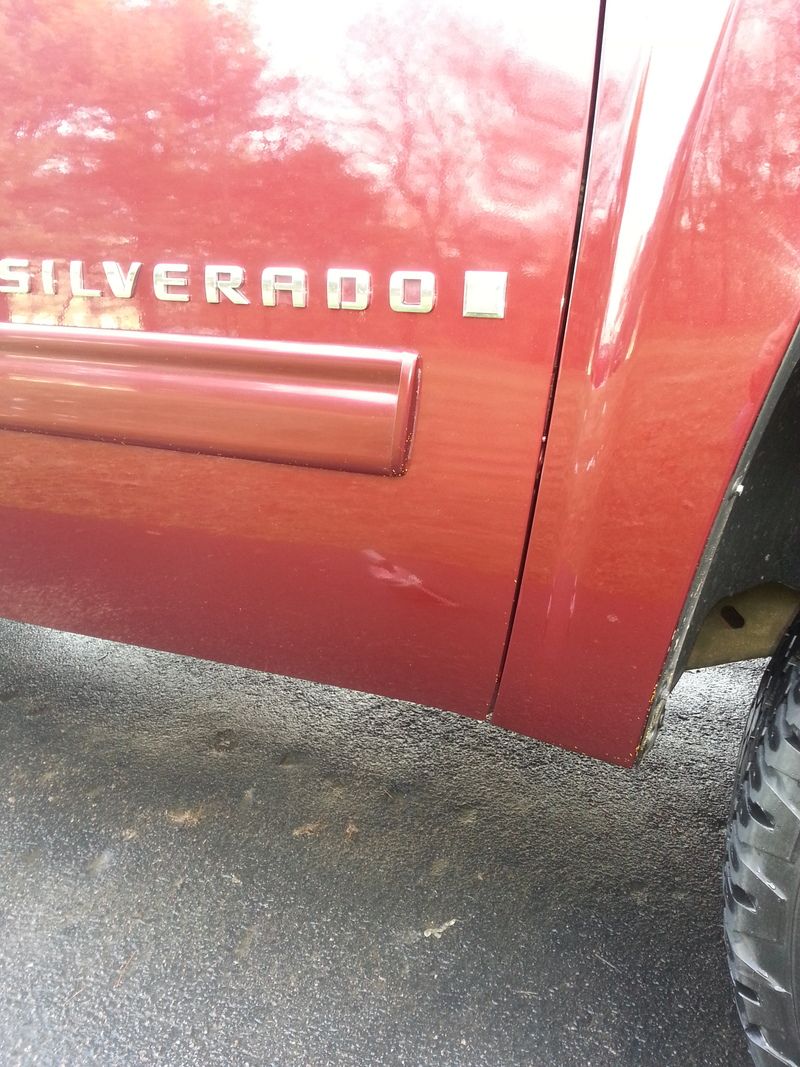 After detail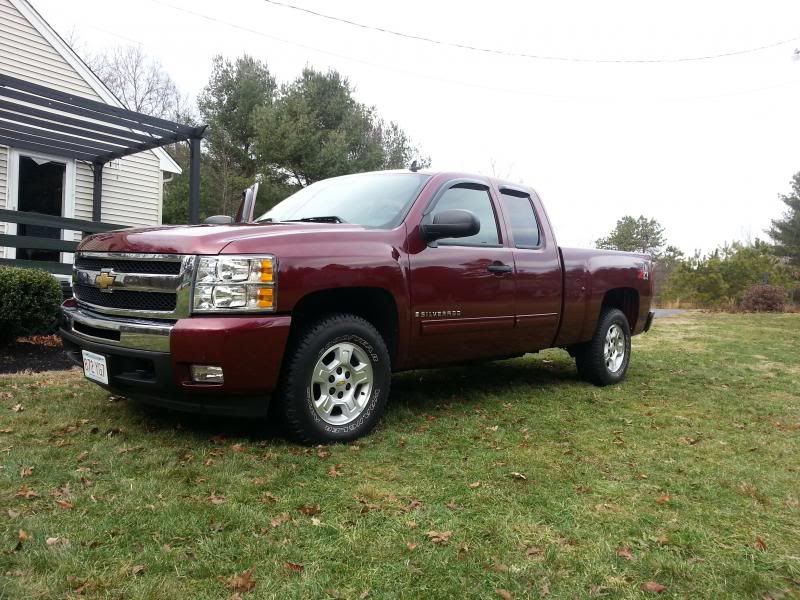 Then it was off to Kickin Kustoms for a tint job. I went with 20% all around and had the brow done as well.
That was about it for the first couple of years of owning her. Really only drove her in the winter months and when it was raining and couldn't drive my vette.
I also used the truck to haul my boat for morning ski runs and weekend fun on the lake.
This year the Mod bug hit me hard. So I started researching lift kits and decided on the Mcgaughys 7"-9" lift. I wanted to have a lift that know one else had around here and really liked the design of the lift and how it kept my axles pretty close to stock level. So after a few beers during a snow storm I ordered the lift from Grunion Fab shop in AZ. I went with the Black SS lift and even received a 10% off discount from the website. Then I went to Rimzone and ordered Moto Metal 970 wheels. I went with 18x10 with a -24 offset and wrapped the wheels with 35x12.50 Federal tires.
Both companies were great to work with and everything arrived very quick.
The big day arrived and after working all day I backed her into the shop and started the lift with help from a few friends.
few pictures of the lift kit and tires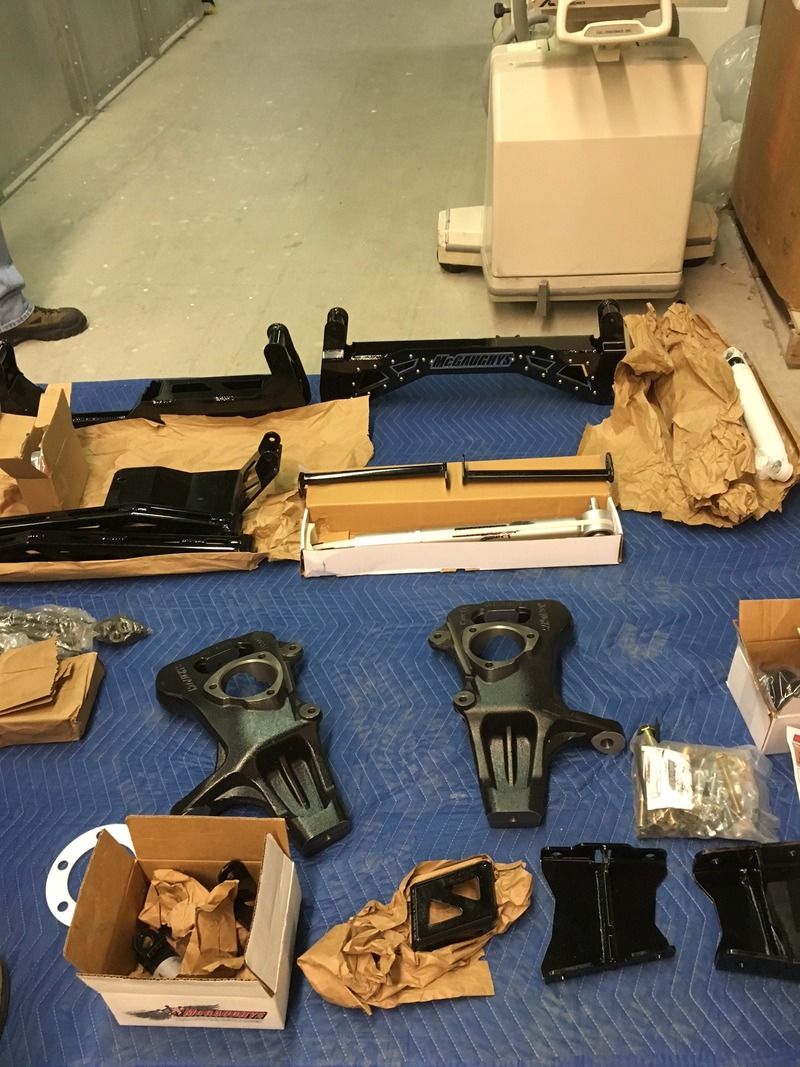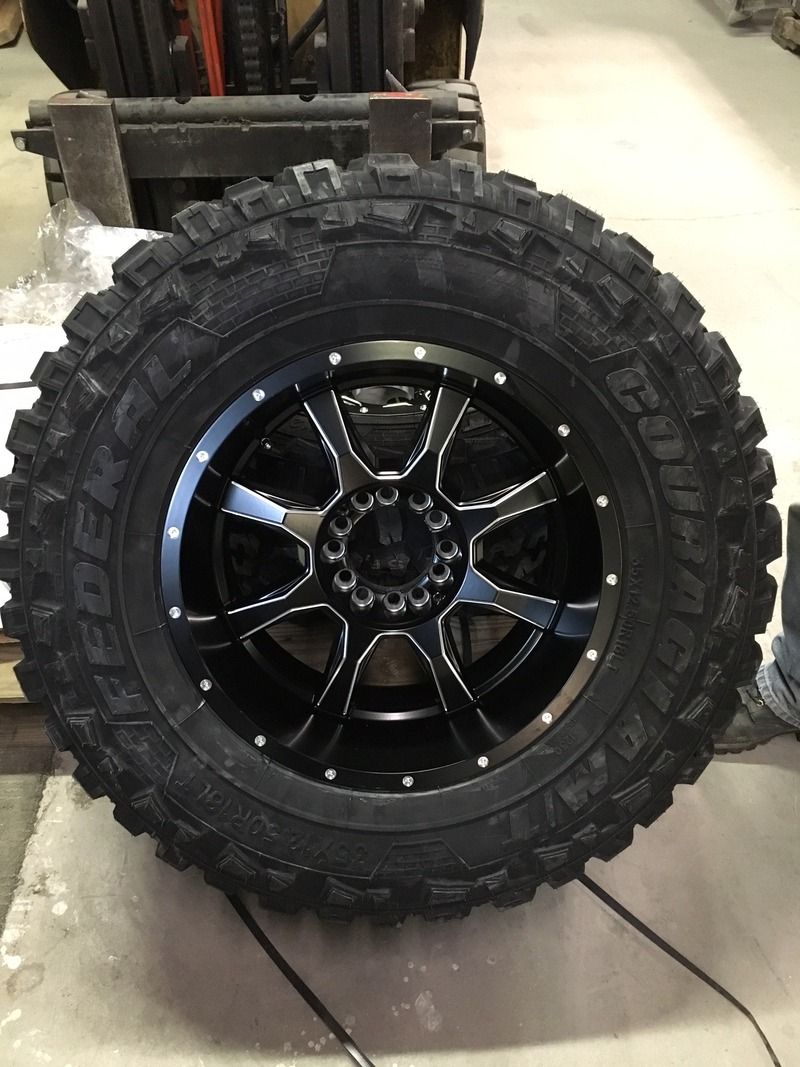 A before picture before we started taking the truck apart.
A few pictures of the factory stuff coming out.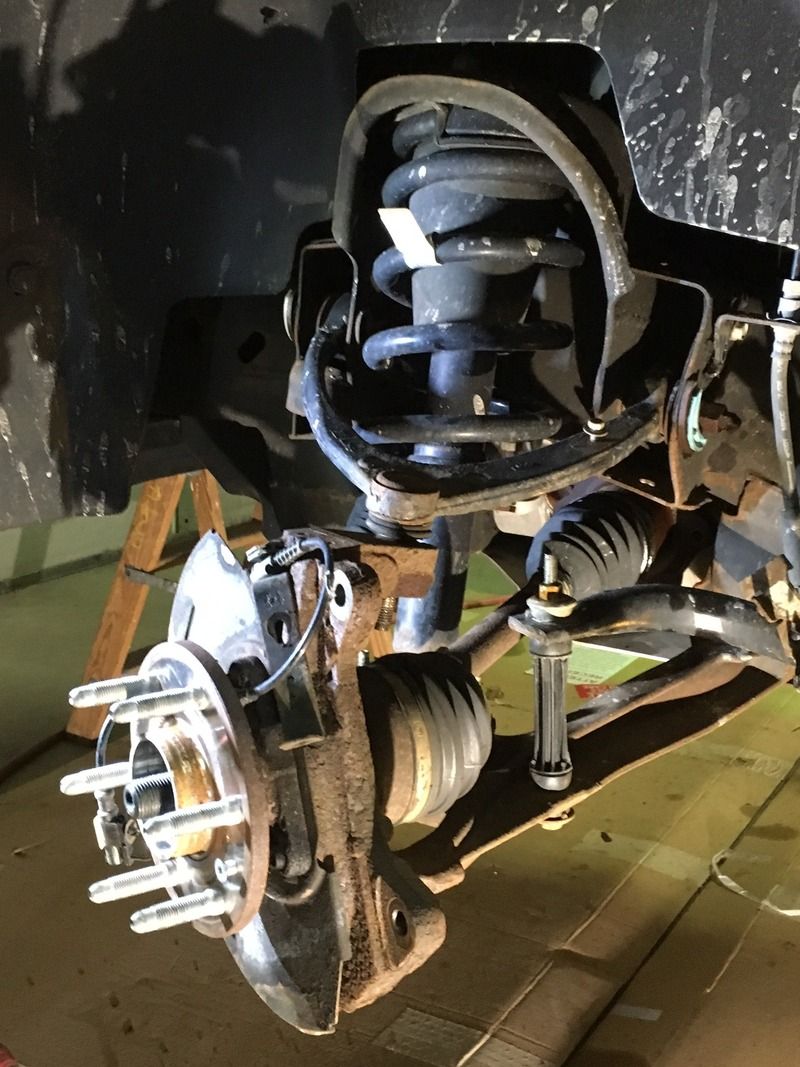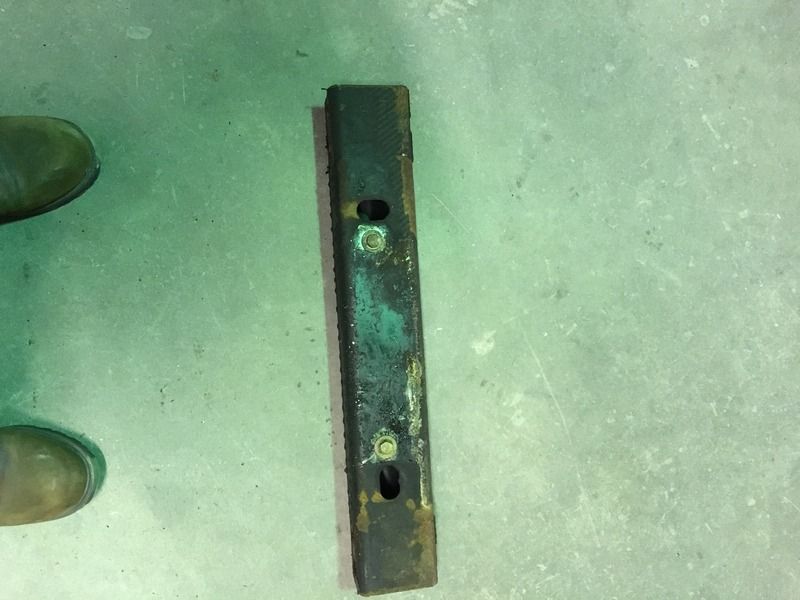 New struts load and ready to go in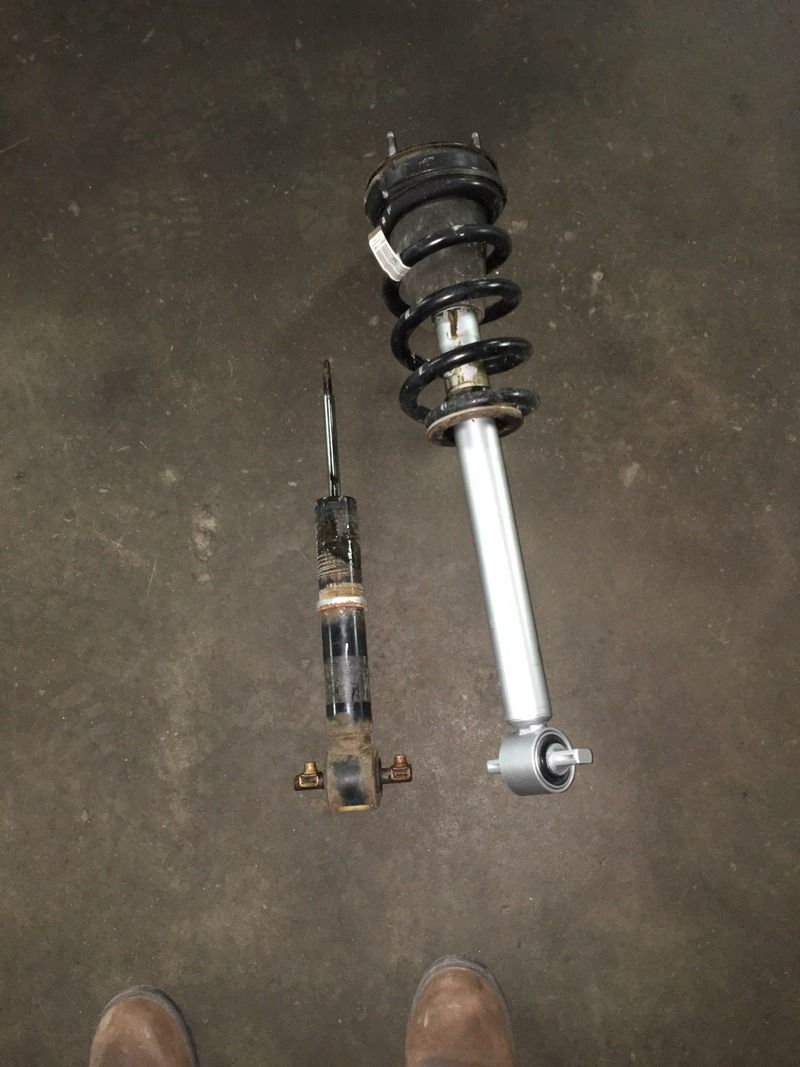 Going back together with fresh paint on the lower A arms.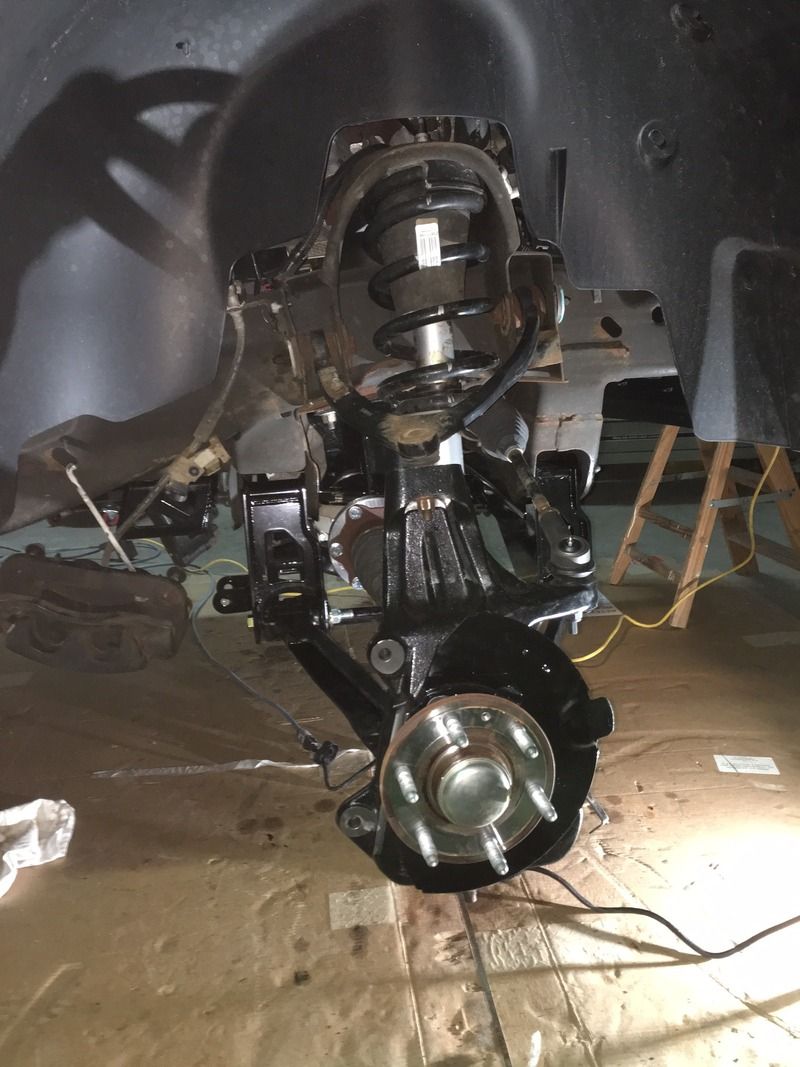 Had to use a fork lift to get the new rubber mounted on the truck.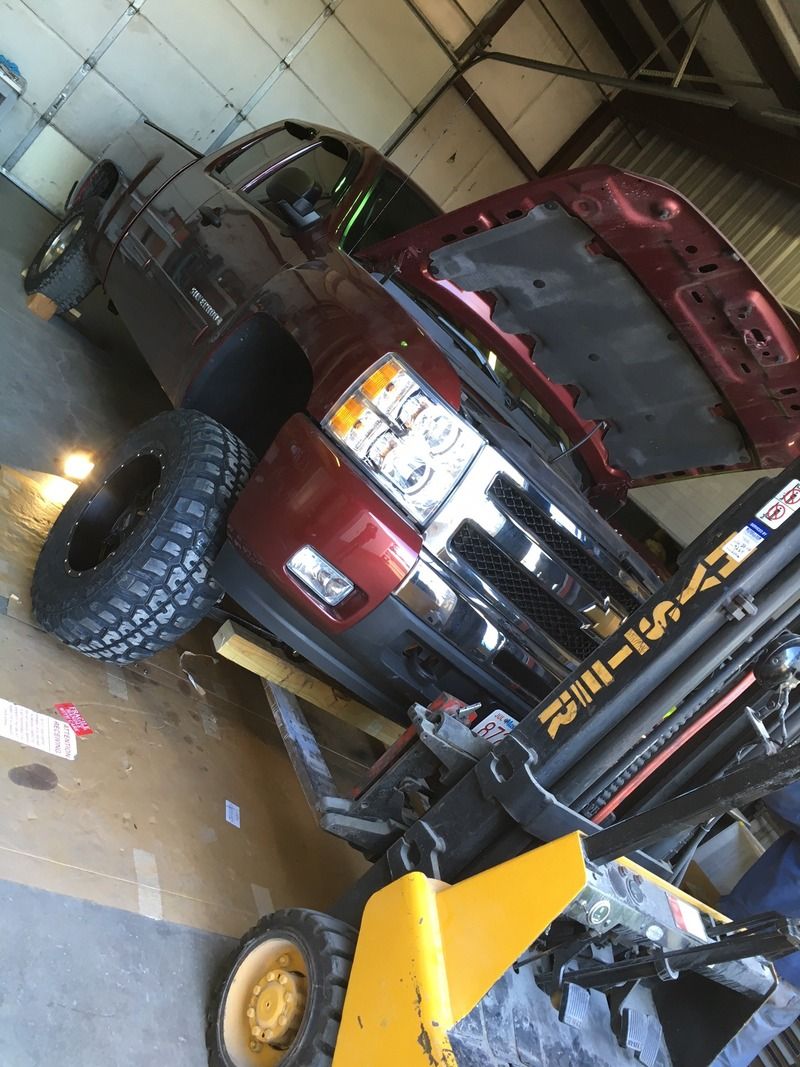 Front is done on to the back. Cleaned and adjusted rear drums then painted them, installed new shocks and lift blocks.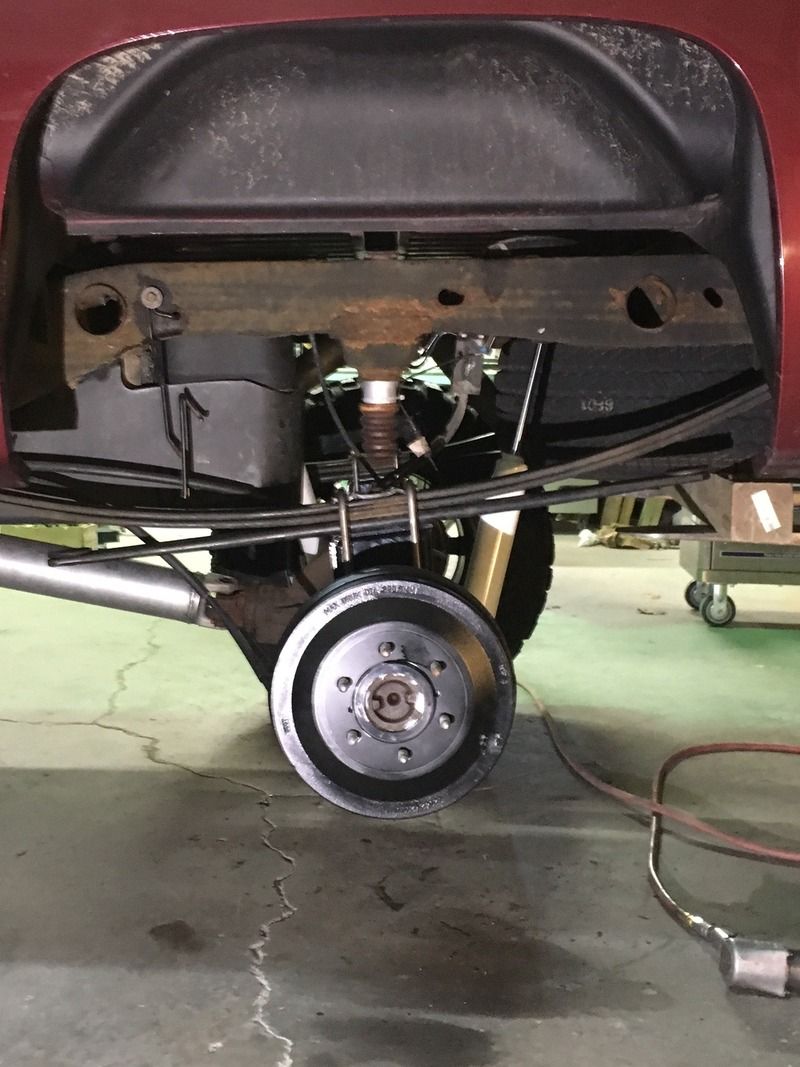 Put the rear tires on and took her off the jack stands.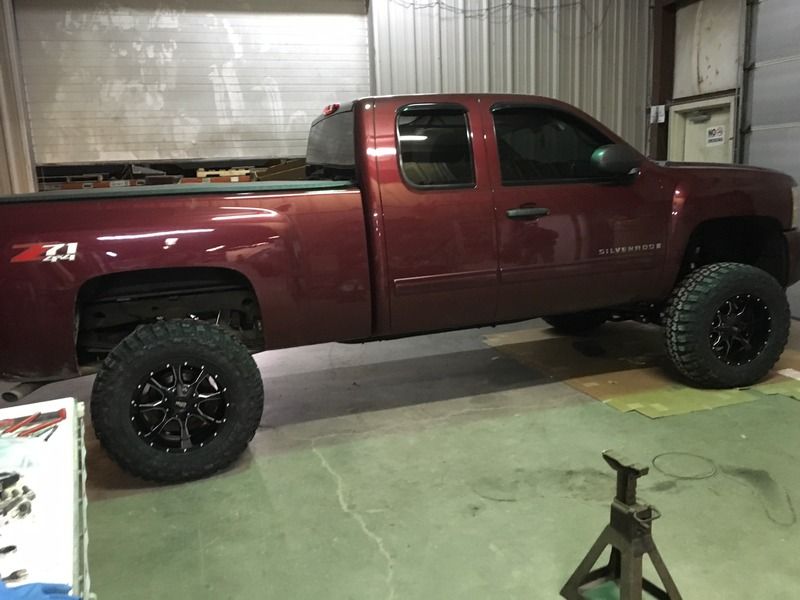 After about 20 hours here is how she looked.