Well I had a thread for my old truck, I sold that two weeks ago and bought a 2005 Silverado Z71 Crew cab last week.
It is mostly stock for now. But I will be adding stuff in the future.
This is how it looked when I picked it up.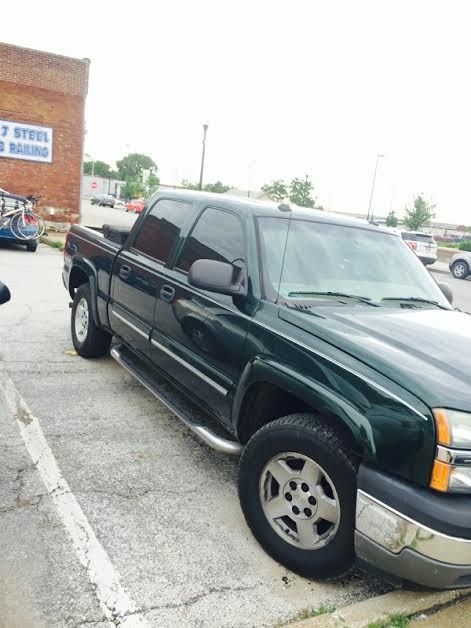 First I took the pin stripping off, and the old toolbox came out, then I cleaned it up real good.
Next I added a black bowtie and bug shield.
Next week im putting a small 10" sub behind the seat to go with the factory bose, Just to give it a little more, As well as installing my alpine headunit from the last truck.
Future plans
-Floor liners
-Tonneau cover
-Leveling kit
-Bigger tires
Im sure there will be more that I want to add to that list, If anybody has any recommendation let me know.